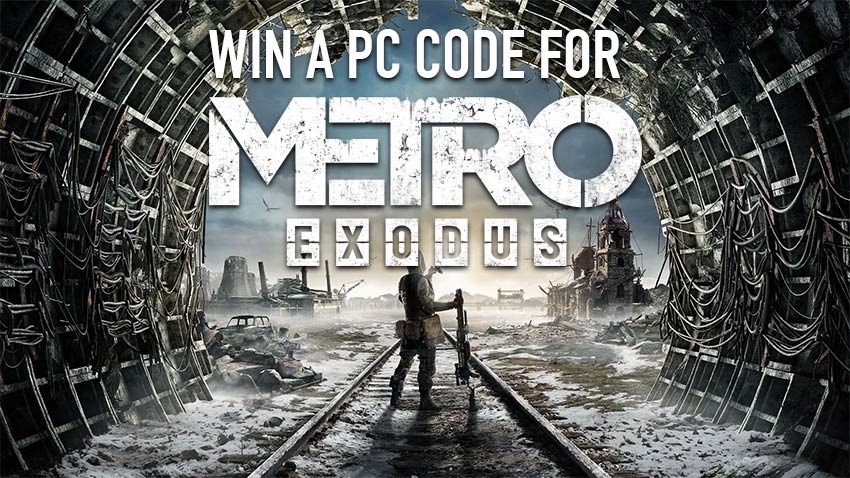 Metro Exodus, the third game in the series based on Dmitry Glukhovsky's bleak, post-apocalyptic novels is a very good game, and it's one that looks incredible, especially if you have the hardware to have it look its best. Here's what we said of the game in our review:
Metro Exodus is ambitious, engrossing and at times genuinely disturbing. Above all it tells a fantastic tale set in a world that all the game's superb aspects work hard to immerse the player in. While 'the post-apocalyptic Russia' may not sound like an appealing destination, Metro Exodus is well worth the trip.
The game's been mired in a bit of controversy, especially on PC though – thanks to its timed exclusivity on Epic's Game Store. There are some who still refuse to actually buy the game on PC until it's available on Steam in a year's time.
Well, good news for those people. You might not have to buy it at all. Thanks to our friends at local Deep Silver distributor Apex Interactive, we've got a PC code for the game to give away. Yes, the code is for the Epic Games Store so you'll need to create an account there, but winning it means you'll get to play what's arguably this month's best game.
The PC version has a number of delicious bells and whistles too, including RTX and DLSS support for Nvidia's expensive new graphics cards. All you have to do is fill in the form below and you'll be entered into the draw to win the game. Easy peasy, lemon squeezy…comrade. Competition closes on Sunday 10 March, with the winner being announced here on 11 March. The code will be emailed to the winner on the same day. You're allowed one entry per wholly unique email address. Duplicate entries will be deleted.
Last Updated: March 8, 2019