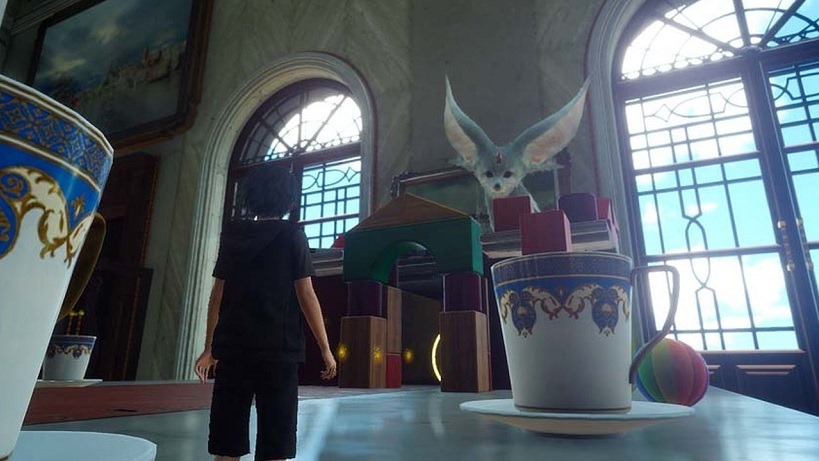 Update: Square Enix has confirmed weekend reports, with the publisher announcing that Final Fantasy XV will only launch on November 29th. Director Hajime Tabata explains some of the reasons for the delay in the video below.
Original story follows:
It's only been a decade. What's a couple of months more?
That's what Final Fantasy fans might have to start telling themselves in light of a report that suggests Final Fantasy XV is going to need a little more time to polish. The report, first filed by website Gamnesia and then later corroborated by Kotaku, suggests that the game – expected at the end of September – will now launch closer to the end of the year. On November 29th to be exact.
Gamnesia first cited an anonymous Gamestop source in their report. The source stated that the retailer had been given orders to replace the release date on new promotional materials with a sticker indicating the new November date. Picking up on that, Kotaku corroborated with a separate source from Gamestop and a third, non-retailer related source to further stoke the fires. All three sources came back with the same information, which paints a pretty clear picture.
For reference, here's the instructional poster issued to Gamestop employees that shows the sticker replacement process: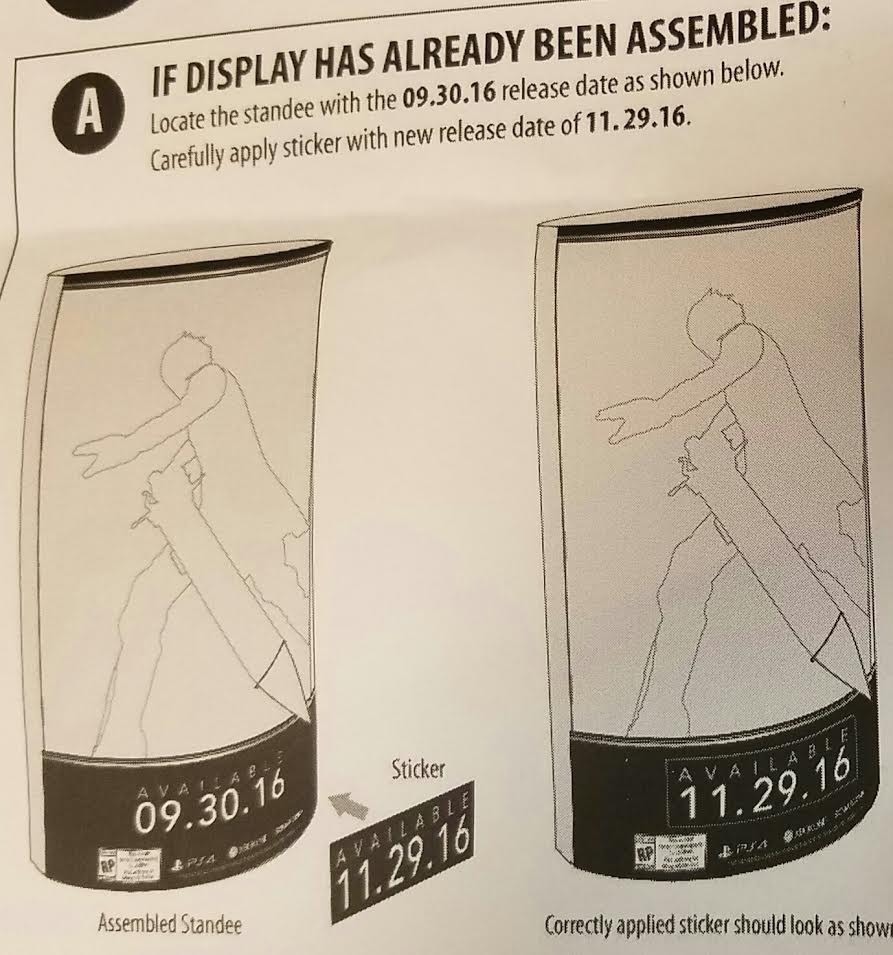 It would make sense for Final Fantasy XV to be delayed for a number of reason. Just after E3 reports of the game struggling performance-wise surfaced, which only made a disappointing showing on the Microsoft stage a little worse. Square Enix is reportedly set on making a more official announcement tomorrow, which would calm the waves of fans angrily hunting for reasons that prove all of these reports to be nothing more than smoke with no fire.
It wouldn't be the first time in a few months that Kotaku wasn't right about a major game delay. Back in May the publication reported on No Man's Sky being delayed in similar fashion, which a few days later ended up being true. Given their further investigations, it seems this is more likely to turn out true than not. But hey, game delays are almost universally a good thing for the product in question. Just try keep that in mind as you hold back the tears.
Last Updated: August 15, 2016