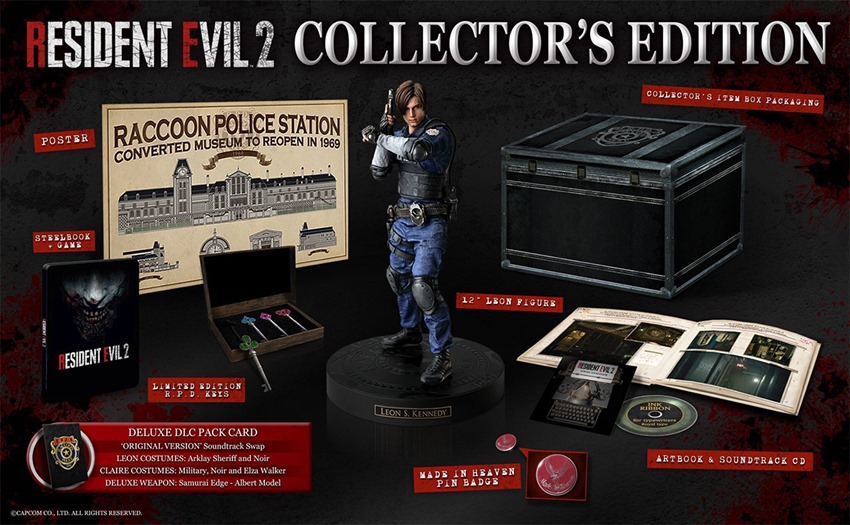 The Resident Evil 2 remake was probably the most exciting reveal for me at this year's E3. Not a simple redesign or remaster, it's a ground-up remake that injects modernity into one of the best survival horror action games ever made. Leon Kennedy and Claire Redfield's interwoven stories were pretty close to perfect, and I can't wat to return to Raccoon City. Shortly after the E3 reveal at this year's San Diego Comic-Con, Capcom revealed a retailer exclusive physical Collector's Edition for Resident Evil 2. That CE wasn't confirmed for a European release at all, disappointing fans who wanted the shiny physical and digital trinkets the deluxe packaged included.
That's changed. There's now a European Collector's Edition coming when the game launches on January 25 next year. Better yet, is that it'll be coming to South Africa too. Hold on to your wallets, because it's expensive. Here's what the R3,999 Resident Evil 2 European CE contains:
"The limited Resident Evil 2 Collector's Edition is bursting full of exclusive spine-chilling nostalgic merchandise and comes complete with the Steelbook Edition, and Deluxe DLC Pack, all housed within iconic Item Box packaging:"
Steelbook Edition (Includes Resident Evil 2 full game)
12" Leon Kennedy Figurine
Limited Edition R.P.D. Keys
Collector's Item Box
Artbook & Soundtrack CD
'Made in Heaven' Pin Badge
Poster
Deluxe DLC Pack Card:

'Original Version' Soundtrack
Leon Kennedy Costumes: Arklay Sheriff and Noir
Claire Redfield Costumes: Military, Noir and Elza Walker
Deluxe Weapon: Samurai Edge – Albert Model
It's almost identical to the US one, though the coloured keys (which tickle me, for some reason) are new. I want it, but I'm not sure I R3999 want it. Still, the price pales in comparison to the $900 Japanese CE that includes a Bluetooth keyboard modelled after the in-game Lexington typewriter. That keyboard sports clicky Cherry MX blue keys to mimic the clickiness of a typewriter. Now that's a Collector's Edition.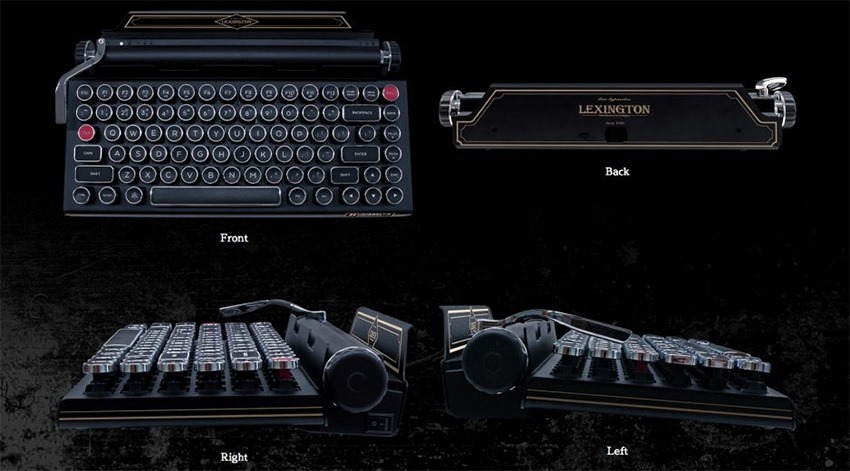 Last Updated: August 17, 2018