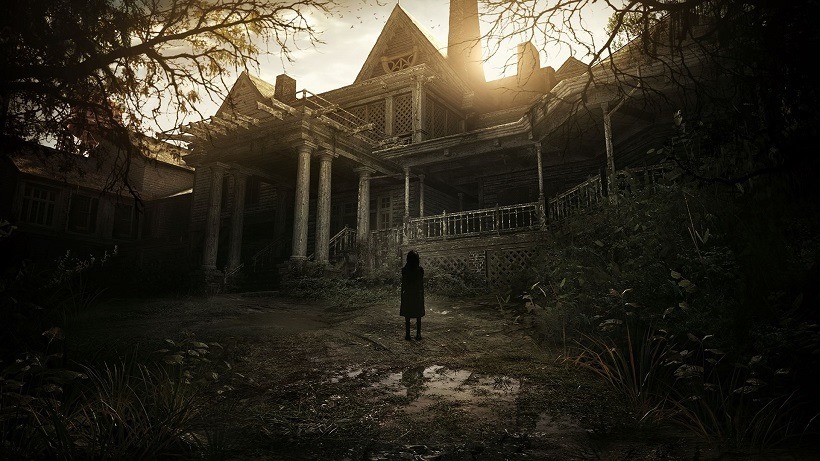 PlayStation VR is out next week (yay) in most regions except ours (boo), but there's still a lot to get excited over with Sony's big bet on the VR future. PSVR for months now has been looked at as the real consumer entry into VR, with its lower price and much more curated library of content. Two games that are going to help showcase the headset are Resident Evil 7 and Rocksteady's Batman VR – two games that will also be exclusive to PSVR for some time.
According to a tweet from PlayStation Europe, Resident Evil 7's VR mode will be exclusive to the PlayStation headset for 12 months. That means any hope of it running on the Oculus or HTC Vive will have to wait up until January 2018, at which point probably no one will even remember it. The game is still out on Xbox One and PC in regular, non-VR form, but it does make that PSVR purchase feel a little more justified if you're betting on horror VR experiences to be your bread and butter.
Become Batman. Burn rubber. Dive to the deep. #PlayStationVR arrives in just a few days, on 13 October. Learn more: https://t.co/yyfFunjR4K pic.twitter.com/T3CyfPcWWw

— PlayStation Europe (@PlayStationEU) 2 October 2016
The same goes for Rocksteady's Batman VR experience – a title that has had critics buzzing since E3. Although not as severe as Resident Evil 7, Batman VR will stay as an exclusive for the next 6 months. Since it's out next week with the launch of PSVR, that means it'll only launch on other headsets at the earliest in March 2017. Not a huge wait, but yet another reason to maybe invest in PSVR if you have the luxury to choose.
In fact, that probably would be the best choice given the current VR climate. The Oculus Rift and HTC Vive are both great headsets, but each come with their caveats. The Rift still has no motion control or room scale support, while the Vive is plagued with half-baked games and a lacking library. While PSVR looks to be compromising in some visual fidelity, its games library so far is packed with quality – and we only have to wait a week to see if that bet truly pays off at launch.
Last Updated: October 4, 2016