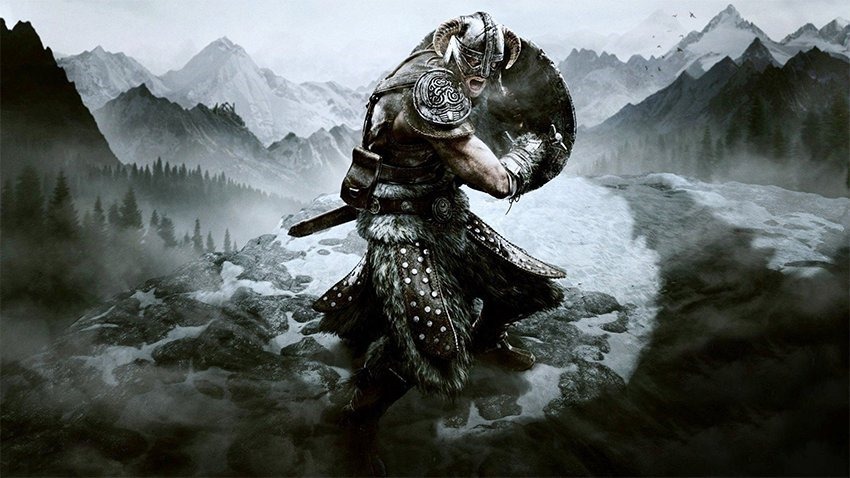 Skyrim is the game that just seems to keep on giving. Originally released 472 years ago, the game has been released on every major gaming platform, along with graphing calculators, microwaves, etch-a-sketches, fridges, arch-lever files, combine harvesters and the back of cereal boxes. None of that may be true, but it certainly feels that way. In fact, it's set to come to two more platforms soon: Nintendo's Switch, and PlayStation VR.
By now, just about every man and his dog has played through Skyrim at least once. For the three of you who have yet to go shouting at things in the snowy mountains, then there's a free weekend for the Special Edition of the game, on Xbox One and PC.
This weekend #Xbox One users can return to Skyrim – for FREE – w/ our first ever free weekend for #SkyrimSpecialEdition pic.twitter.com/HCDjwkeSEg

— Bethesda (@bethesda) September 7, 2017
Starting today – and running through the whole weekend – you can play Skyrim Special Edition for free through Steam on PC or on Xbox One. If you're playing on Xbox One, you'll need Xbox Live Gold to take advantage of the offer. Any progress you make through the game will be carried over if you choose to purchase the game, which happens to be on special, too.
It's 50% off on Steam, and will now run you just R310, or R399 on Xbox One. The game will soon be getting its own Creation Club, similar to the once that's gone live with Fallout 4. Let's just hope the implementation on the system of NOT PAID MODS on Skyrim is better.
It's worth a go if you haven't played it., but hardly worth returning if you have.
Last Updated: September 8, 2017