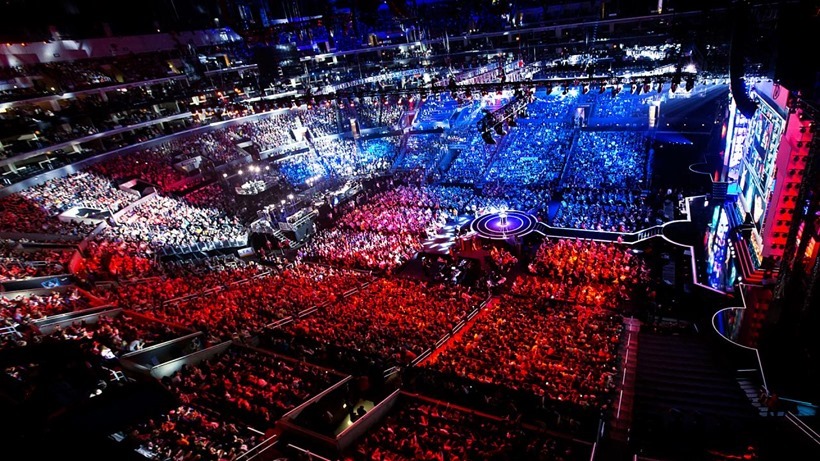 Riot Games has been at war with online retailer G2A for months now, but it's now clear that the League of Legends developers is done playing around. After a constant back and forth, Riot Games has now banned all G2A sponsorship for its eSports events – meaning teams are no longer allowed to use the digital marketplace as a sponsor if they wish to compete. It's affecting many professional players, but Riot is making a noble stand.
The reason behind this stems from a long running irritation that Riot has had with some of G2As products. For example, the retailer advertises and sells League of Legend accounts used for Elo Boosting. Elo Boosting (for those asking) is the act of letting someone else log into your account, rank it up in online play and return it so that you get matched much higher on the ranked ladder than usually possible for your skill level.
Right now, G2A is advertising Level 30 accounts that have been boosted for as little as $25. And it's a practice that messes with League of Legends' online play. Riot has spoken at length about how Elo Boosted accounts mess with their matchmaking – ruining ranked games for four players when a boosted account joins and isn't up to the level of play required. It is also illegal according to the League of Legends terms of service.
"If a player is unable to keep up with the other higher MMR players in their match they will most certainly degrade the game experience for everyone involved."
Riot Games has been in contact with G2A regarding these sales (especially given their prominence in eSports sponsorship), but talks broke down earlier last month. Riot at that point had endured enough, and effectively banned G2A as a sponsor on September 18th. Popular League of Legend teams who had G2A as a sponsor (including Cloud9, Counter Logic Gaming and H2K) will now no longer receive sponsorship from G2A, while the company logo has also been removed from merchandise and eSport websites.
It's a refreshing move from Riot, especially since they're risking good sponsorship money to keep the game fair for their millions of players worldwide. It's going to have repercussions for the teams involved, but it's a good stance and message to other potential sponsors involved in not so legal activity.
Like esports?
Check out esports central
Last Updated: October 7, 2015