The fantasy wish fulfilment music genre has been on hiatus for 5 years, leaving many a cupboard stuffed with many faux plastic instruments. This year, both genre frontrunners take another stab at it. Guitar Hero is revitalising itself with something new; a return to a simpler, Guitar-only time, buffed by a guitar with a new design and what seems to be unlimited music thanks to Guitar Hero TV. Rock Band is taking a simpler approach, refining the excellent groundwork that was already in place in its fourth numbered iteration.
It's able to use the instruments you already have (platform dependant), and works with all of the DLC you've already bought for games past. And honestly? I'm rather excited to get my plastic band back together. Is the new game any good though? Well, mostly. Critics think that the game itself is rather good, but the set of tracks included on the disc this time are underwhelming.
Here's what critics have to say.
IGN – 8.8/10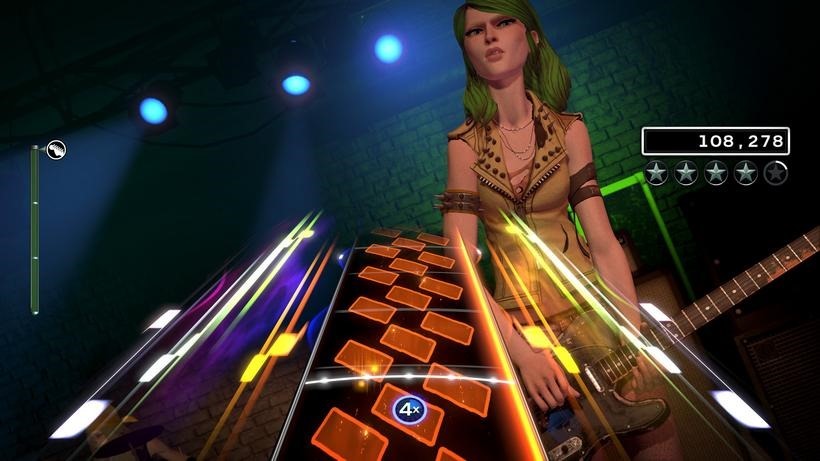 "The track list that comes on the Rock Band 4 disc is a little light on memorable songs, but thanks to admirable backward compatibility with a huge DLC catalog, Rock Band 4 remains every bit the magical cooperative gaming experience the series has always been. Getting a band together in the living room to rock out creates some incredible moments of musical joy. On top of that, a new career mode injects some fun personality and decision-making, while solos let you express yourself mid-song without penalty. Rock Band still fulfills its potential to make me feel like a superstar musician and, like 65-year-old Bruce Springsteen still doing killer three-hour shows , proves that it's still got "it.""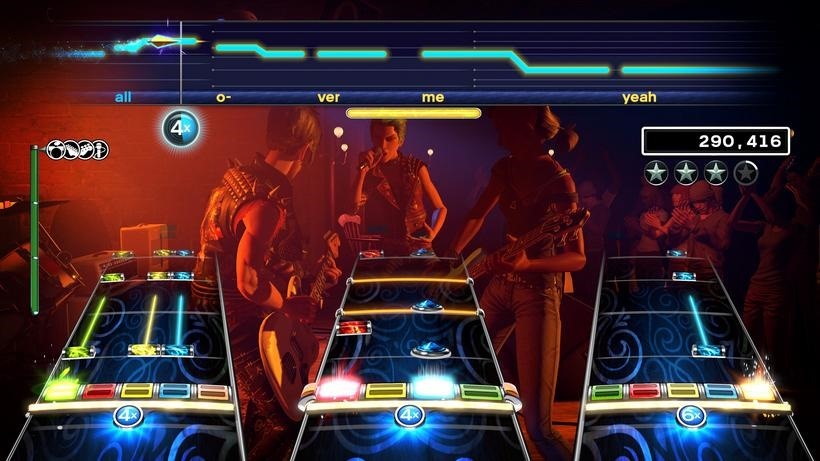 "In this year's music-game scene, Rock Band 4 offers tried-and-true polish, and an impressive opportunity for backward compatibility. Whether you're importing a back catalog or not, the new title stands on its own with smart music selections, and skill-based gameplay refined over years of experimentation. After a few years away, I'd almost forgotten how fun the Rock Band experience can be."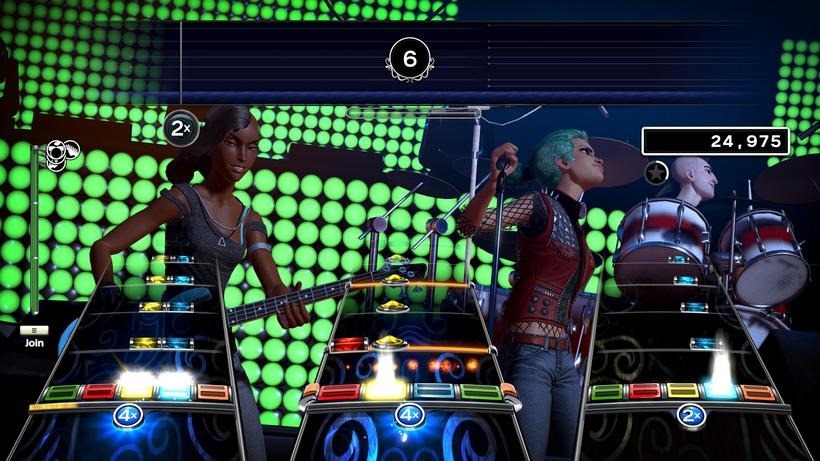 "Rock Band 4 recaptures the unadulterated gratification that made the series such a hit half a decade ago, but mainly because it's a relatively unchanged, repackaged Rock Band 2. A lack of content and general stagnation hold this particular iteration of Rock Band back, but new ideas like Freestyle Solos genuinely enhance the core experience, which remains a sincere and joyful celebration of music."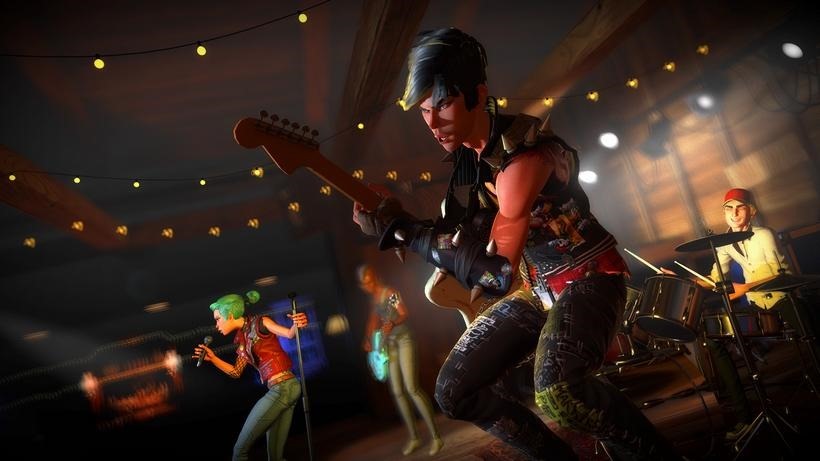 "Rock Band 4 may have lost a few features (some temporarily, some permanently) in its transition to Xbox One and PlayStation 4, but the core gameplay is dramatically improved by allowing us to be more expressive, while preserving the older mechanics for those resistant to change. It's player choice at its finest, and a welcome return to fake plastic rocking."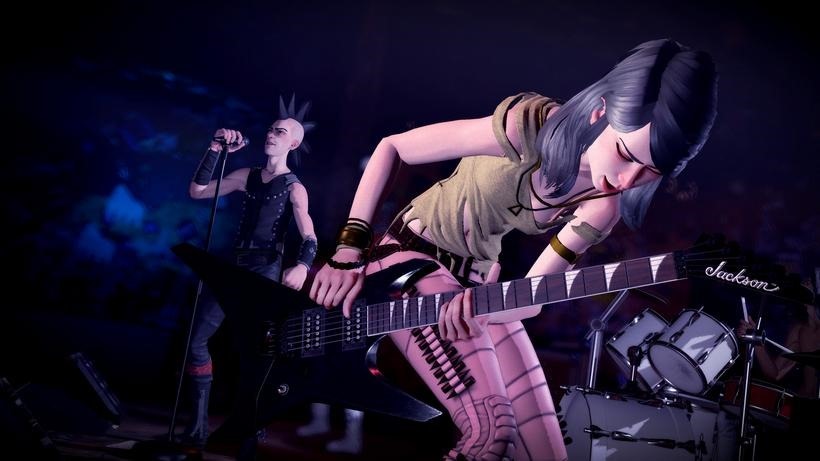 "And if you're deciding whether or not to buy Rock Band for the very first time, I wish I could convey just how much I wish the instruments had been this high-quality and the song library this deep when I first started playing Rock Band eight years ago. "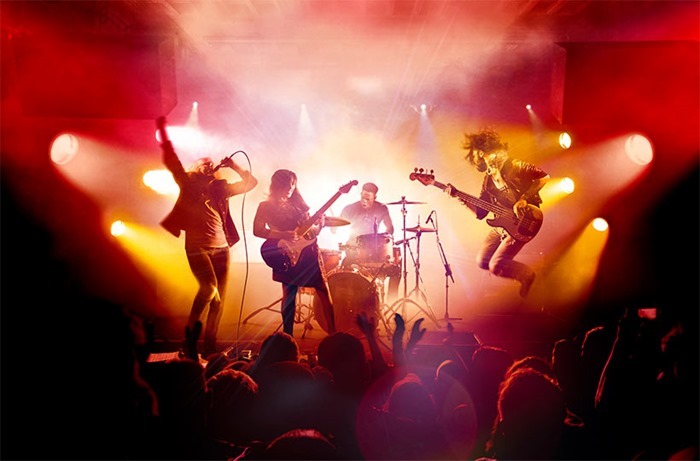 "Rock Band 4 is a bit of a conundrum. On one hand, it's not only a hassle to switch generations due to the fact that so many elements don't work with the new one, but additionally — Rock Band 3 is still a thing, supports all of your DLC, and has more features. On the other, there's nothing inherently wrong with this iteration, and for those of you who missed out in the past or have broken 360s or PS3s, you'll still be able to rock out into the night with friends and have a whole lot of fun."
"If you've never had a Rock Band game before, this is as good a time as any to jump in, but be aware that you'll be wanting to peruse that huge store of downloadable content in order to get a setlist you're happy with. Series veterans, however, will have no such trouble, and very little reason not to check this one out. It's a good basis for something that has potential to get even better as the years go on."
That's the good news. The bad news is that while the local distributor for Mad Catz has confirmed to us that they'll be bringing in the Rock Band bundle, as well as the guitar-only bundle – but have no date or pricing yet.
For local players who've been playing Rock Band on PlayStation platforms, there is good news; you can likely pick the game up digitally and use your existing PlayStation 3 instruments on your PlayStation 4. For Xbox One owners who had the game on Xbox 360, it's a little trickier; you'll need the wireless instrument adapter to get things working. You'll likely have to import this.
There is also the big issue of DLC. Thanks to local licencing issues, there's a wealth of Rock Band (and Guitar hero!) music that wasn't available to us to download – so our libraries aren't quite as plump as they should be. With Rock Band now serving as a generation-long platform more than a game that could pose a problem.
That aside, one of the best party games ever made is back, and it's as good as it's ever been.
Last Updated: January 4, 2017