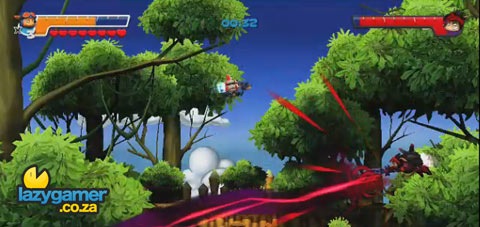 Rocket Knight brings back our favorite hero-that-is-also-a-possum and I am really looking forward to playing it when it releases in glorious 2.5D.
This new trailer was recently released and it looks marvelous. Graphics are colourful and have a great vibe to them and the gameplay looks like it's going to be some really great old school action fun in a better looking package.
Rocket Knight Adventures will be available on XBLA, Steam and PSN. Hit the jump for the trailer, it is magnifico.
Thanks @LudwigK for the link (via Twitter)
Last Updated: April 6, 2010