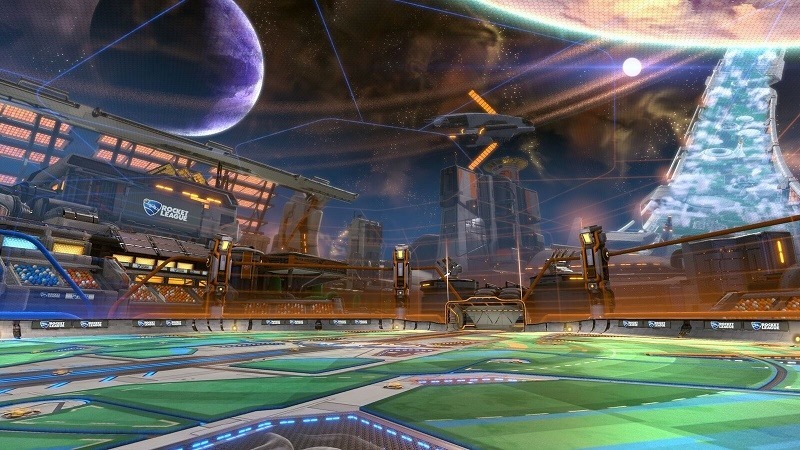 I miss Rocket League. The flips, the speed, the wall-rides, the accidental own goals, Gavin yelling "get gud" at Alessandro and I for hours on end… good times I tell you – good times that I haven't experienced for many, many months now sadly. It's a pity really, because I do have the softest of spots for Psyonix's VROOM VROOM football title, but I just don't have the time to play it unfortunately.
If you do on the other hand, you'll be happy to know that there's a bit of new content on the way. At The Game Awards last night, the Starbase ARC update was announced. It'll launch next week, on December the 7th, and it's going to take Rocket League to space.
Venture to the far reaches of space and experience our FREE new arena, 'Starbase ARC'! This octagonal, semi-standard stadium orbits an enormous (but familiar) planet with each goal punctuated by an interstellar laser show. Look for 'Starbase ARC' in Competitive, Casual, and Private matches.
Along with the free extra arena comes a brand new DLC Battle-Car – the Vulcan. If you'd like to get your hands on those sweet new wheels, it'll cost you a whole $1.99.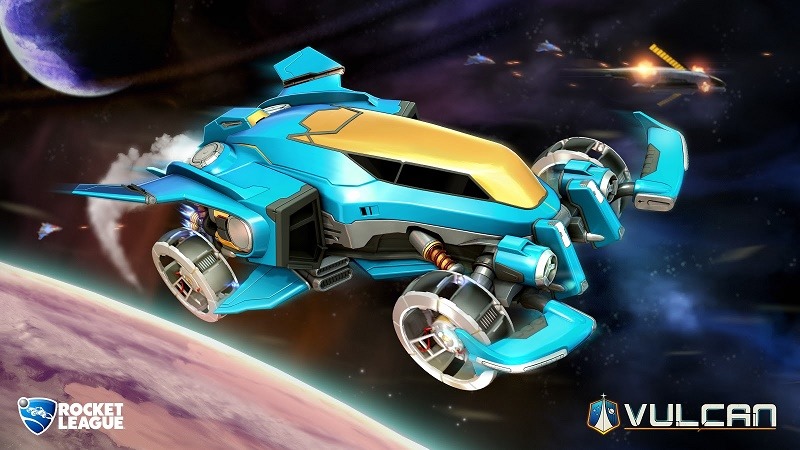 But wait, there's more! On top of all this, Psyonix are also including  other neat goodies with the Starbase ARC update. Here's an overview:
The Starbase ARC update will also come with one of the most requested community features of all time: Custom Training mode! This FREE new mode allows players to create their own training sequence where they can name, design, edit, and upload their sequences for other Rocket League®  players to access via alphanumeric code.

Additional Starbase ARC updates include new Steam Workshop support that allows Unreal Engine 3 UDK users to create custom levels for the game, a new 'Champion Series IV' Crate that helps support Rocket League® esports initiatives (packed with new, exclusive items and an import version of 'Octane'), two variants of existing arenas — 'Wasteland (Night)' and 'Utopia Coliseum (Snowy),' free visual redesigns for classic Battle-Cars, 'X-Devil' and 'Gizmo,' a new 'Color Blind Mode,' and the long-awaited debut of an 'Arena Preference' selector that allows players to "Like" or "Dislike" all fields in the game to increase or decrease the odds of the playing on them again in online matches.
A custom training mode you say? That sounds excellent! Now we can go about teaching Gavin how to be useful for a change*. This is of course assuming we can get him off his Overwatch addiction in the first place.
I sure wish we could. It would be swell to get the Lazygamer All Stars gang back together so we can relive our glory days!
*Please reread that sentence followed by this gif.
Last Updated: December 2, 2016