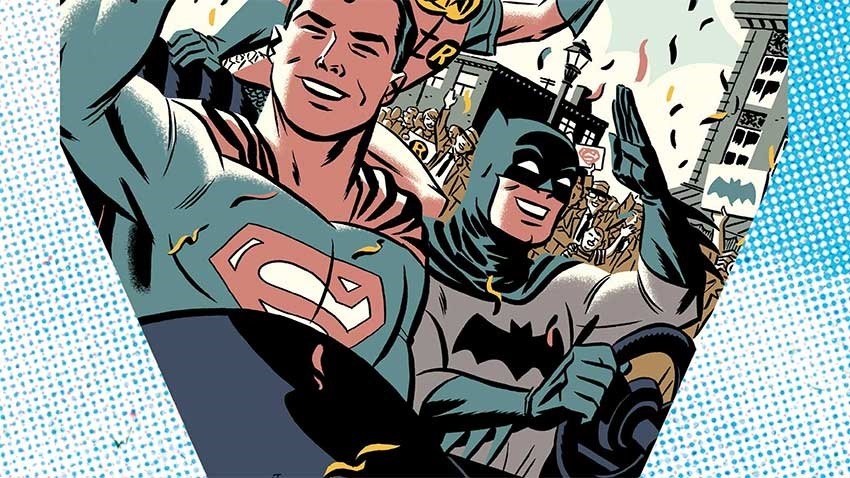 There are innumerable rumours about Rocksteady's next game. The long-rumoured Superman game has started surfacing again, with the latest one suggesting the game might be a Batman/Superman tag-team game subtitled "World's Finest." Other rumours have suggested that we'll be getting a Justice League game, which would make sense from Warner's perspective as they're trying to drum up excitement for their DC movie franchises.
According to Kotaku's Jason Schreier, it's neither of those. Speaking on Kotaku's Splitscreen podcast (via ResetERA), the publication's Jason Schreier said that the next game isn't going to be the oft-rumoured, just as oft-debunked Superman game. Nor will it be Justice League.
"So, other rumors include what is Rocksteady working on? It feels like due time. It's been 3 years since Arkham Knight. Everyone's assuming that they're going to make an announcement soon. The Game Awards seems like a good time.

Rocksteady is one of those companies where there have been so many rumors. It feels like every week there's a new rumor, and they're all bullshit.

So, I have heard what they're working on. I don't really want to spoil it just for the sake of spoiling it, but every single rumor I've heard just seems to be bullshit.

Like there are Superman rumors and Justice League rumors, and it just feels like those rumors are begetting other rumors. So like people on 4chan are just postings like "Oh, well, I've heard this so many times!", and it just becomes like, accepted lore because if you see like four different iterations of the same Superman rumor, then it's like "Oh, of course they're making Superman."

I mean, the thing I've heard is not Superman at all. I can't 100% definitively say "No, they're not doing a Superman game", but I do not believe it.

I think what we're going to see from them is a game about a group of superheroes, and it will be like a Games as a Service (GaaS) type thing."
A game about a group of superheroes that's fits the broad definition of "Games as a Service?" My money would be on a largely online multiplayer game featuring the extended DC Universe – possibly a 3rd-person action game but in the Destiny mould. That allows for longer-term monetisation. If it's more focused than that, we could see something like Teen titans adapted to games.
Either way, we'll probably find out at the Game Awards, which are on 6 December (that's at around 3:30 on the morning of the 7th for those of us in South African). It'll likely be amongst the ten other games to be announced at the event. If Schreier is right (and he often is), then whatever enthusiasm I have for Rocksteady's next game is waning. The idea of a team-based, probably online game doesn't excite me.
Last Updated: November 30, 2018