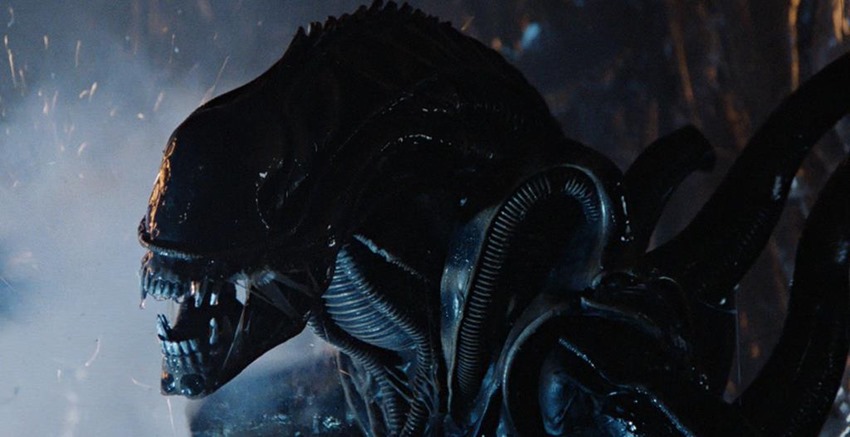 You still don't understand what you're dealing with, do you? Video game hype. The perfect organism. Its structural perfection is matched only by its hostility. I admire its purity. A survivour… unclouded by conscience, remorse or delusions of morality. With the Game Awards coming up and plenty of new games set to be revealed soon, I can't lie to you about your chances, but… you have my sympathies.
One such game that is rumoured to be slithering out of an airduct and ready to introduce you to glomping vagina crabs that want to be friens with benefits on your face? None other than a new Alien game. Here's the lowdown on the Nostromo-class rumours, which al began with Game Awards host Geoff Keighley tweeting out the following at the beginning of November:
WORLDS // WILL // CHANGE on December 6 #TheGameAwards pic.twitter.com/2b8ZPZCTbv

— Geoff Keighley (@geoffkeighley) November 2, 2018
Sounds cryptic enough, right? It's been an open secret that a new Alien game has been in development for a while, with FoxNext Games purchasing Cold Iron Studios to work on something that probably has persistent online world features. Look at the tweet above, and you've got a teaser which happens to have a font that is strikingly similar to the ol' Weyland Yutani corporate logo. Then there's the recent trademark of Alien: Blackout that was filed last week by 20th Century Fox.
Put two and two together, and hey presto, you've got the perfect storm for a new Alien game. Considering that 2019 is also the 40th anniversary of the original Alien movie, and the timing couldn't be more perfect. Whatever it is that 20th Century Fox has brewing with the franchise, it's going to have a high bar to reach considering just how damn thrilling Alien: Isolation was.
Taking the claustrophobic terror of the original film and working that into a tense game of survival and cunning, Alien: Isolation still stands tall as a modern-day masterpiece. It'll be interesting to see just what Alien: Blackout brings to the table when it probably gets revealed on December 6 at the Game Awards.
Last Updated: November 26, 2018