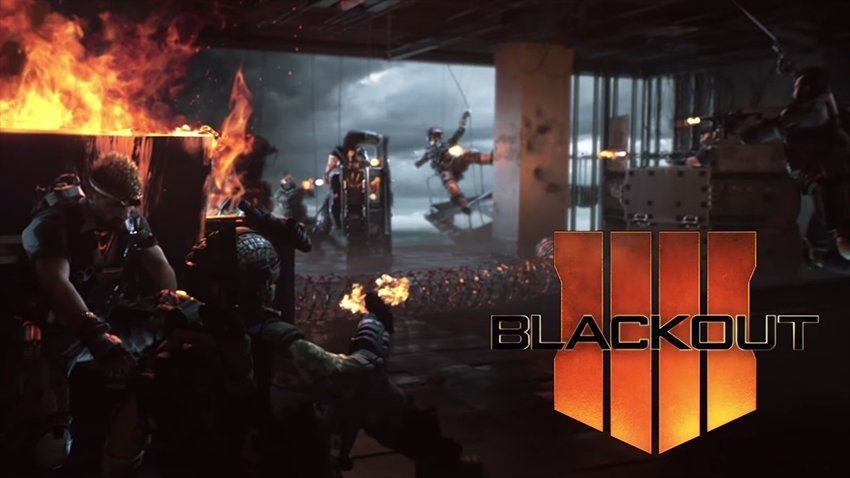 Activision and developer Treyarch have been unusually quiet about Blackout, the new Battle Royale mode that's coming to Call of Duty in Black Ops 4. Beyond admitting that it exists and that it'll stitch together moments and maps from your favourite Black Ops experiences on a single, contiguous map, there's been very little information – particularly when it comes to player counts. We even tried to goad information out of Treyarch at E3, but they refused to speak in absolutes. As producer Yale Miller told us:
"…we just wanted to make the right player count for the maps and the game we're making. We're still in that focus where we're trying lots and lots of players, we're trying smaller player counts, we're trying different squad configurations all kinds of stuff.

We know things are fun, but we know that they can be better, so we're just trying to find what's right for the map. The map is such a massive feature. In many ways the map is the mode, it allows all of that to happen so it's all about finding the right things. Whether it's equipment, how fast vehicles move, all those things that are right for the map and finding the right player counts"
While Treyarch has yet to divulge Blackout's player count, an apparently leaked image has. A screen (via WCCFTech) suggests that the network count for the game sits at 60 players. The same shot also suggests that it'll support squads (or MP modes) of up to twelve players – perhaps signifying that there'll be support for five twelve-player squads. That's significantly less than the player counts most of the major Battle Royale games have, but I genuinely don't think it'll be much of a problem. Most BR games have half the number of players dead by the time the circle first closes, so it'll really be down to map design and density.
That said, the image in question could just be a digital forgery, so it's worth taking with a giant grain of salt. Whatever the player count ends up being, just know that Blackout will be Battle Royale done the Call of Duty way.
Last Updated: July 10, 2018