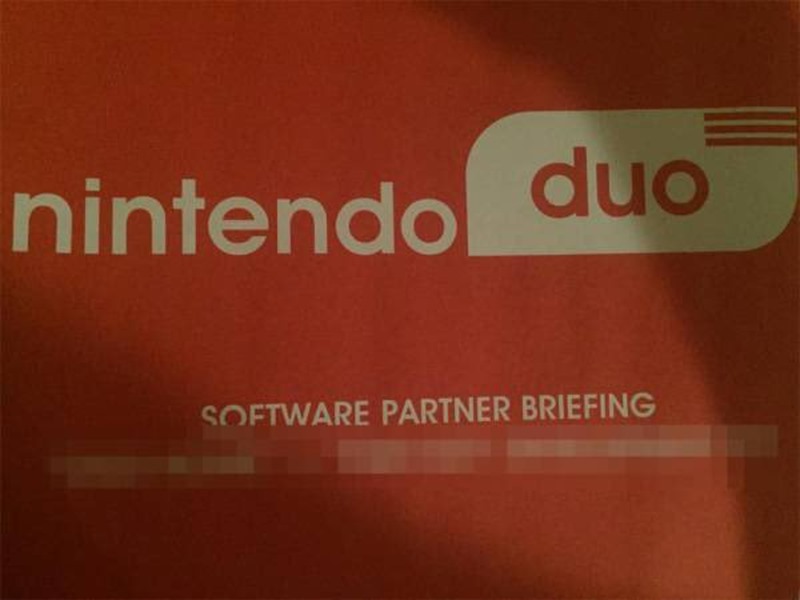 We've got a PS4 Pro out later this year and Microsoft has the Project Scorpio coming sometime during the silly season of next year. But honestly? I'm far more interested in what Nintendo has planned for the Nintendo NX. Say what you like about the Wii and Wii U consoles from the big N, but they did prove that you don't need graphics to sell a game.
For months now, Nintendo has been teasing the Nintendo NX, a console which industry insiders will be a hybrid between home and mobile gaming, a device that can be plugged into a TV and taken on the road with you. Those rumours are looking somewhat juicy this morning, after the following tweet popped up ahead of the upcoming March 2017 release of that device:
This just appeared. "Nintendo duo"' https://t.co/qaHiZFnohd pic.twitter.com/D8Rh6lIILQ

— MakuXV (@RedMakuzawa) October 12, 2016
We're still looking into the veracity of this image to see if we've been conned by some clever photoshop, and we'll update as soon as more details flood in. But the Nintendo Duo? I like that name. And it certainly does sound like Nintendo is going to make their next premium home console a lot more mobile. It's possibly – likely even – that we've been suckered by a nice Photoshop, but the name…well, it fits.
Last Updated: October 12, 2016