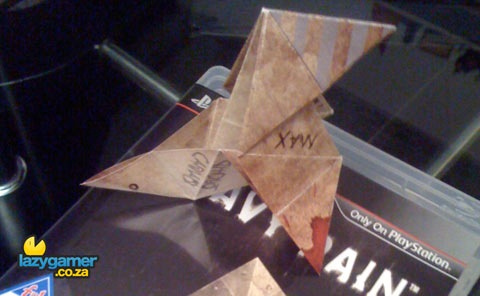 South African retailers have broken the street date for Heavy Rain.
Easily one of the most anticipated titles of 2010, Heavy Rain is now available in many stores around the country, proving once more that local retailers still don't even understand the concept of a street date.
Let me tell you a quick story. On Friday, my wife – a big fan of Quantic Dreams – was in the Menlyn shopping centre and went into a popular store and asked if by chance they had Heavy Rain available yet. Their answer? No, they don't have it on the shelves yet, the stock is sitting in the storeroom. Sounds like a normal story right?
Thing is… the store clerk then promptly made his way to the storeroom to fetch a copy, and then sold it to her.
Friday already saw a ton of forum posts and more all explaining how people have already seen the game on sale in stores here, there and everywhere.
How this keeps happening, I don't know. What I do know is that it's the responsibility of the distributors and retailers to adequately educate their managers and staff on the matter of street dates.
Well, what can I say then. If the game is being sold, you can now go buy it if you want to. I can't really say that it's the right thing to do by waiting for the official release date, because if it's on the shelves and the store is willing to sell it to you, you have done nothing wrong.
Just be sure to remind them of the street date on your way out the door.
Last Updated: February 22, 2010