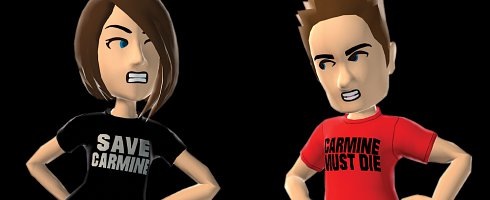 So did you vote for killing Carmine or saving him in Gears 3? Either way if you voted by buying a virtual T-shirt or a real T-shirt for the campaign then you are personally responsible for helping to raise over R1 million for childsplay.
That's pretty impressive and it's not often that we get feel good moments like this in the gaming industry so I take my hat off to Epic and everyone who voted. Unfortunately Epic won't say whether Carmine is going to kick the bucket or not but expect Gears 3 to be a Final Destination experience for him either way.
The last I heard he was going to make it out alive but we won't know for sure now until April next year.
Last Updated: September 7, 2010