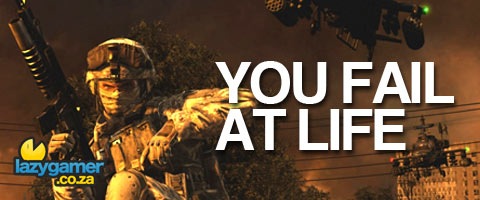 I don't want to sound ungrateful or anything… but it's about damn time that this patch arrived.
We have confirmation that Modern Warfare 2 has finally received it's patch (I can confirm the Xbox 360 only but I assume it's on all platforms) that sorts out, above all, the Javelin glitch that has been getting on everyones nerves this week.
The other day I ran into a guy who had created a new account just so that he could use the glitch over and over again without fear of being banned. Seriously, what kind of a sad loser do you have to be to create a new account just so that you can annoy the crap out of everyone and giggle to yourself over your absolute awesome glitch skills.
Screw Xbox Live banning, people like that should be banned from breathing.
Last Updated: December 11, 2009