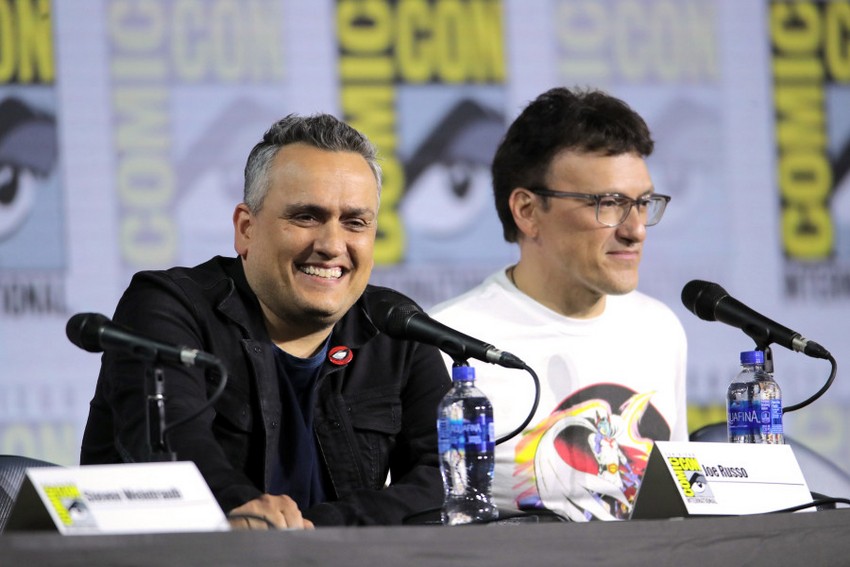 They say that the problem with reaching the top, is that there's nowhere else to go except down. Filmmaking brothers Joe and Anthony Russo are hoping to bust that myth though. The duo have just delivered the biggest comic book movie ever in Avengers: Endgame, and while they're done with the Marvel Cinematic Universe for now, they don't plan on slowing down at all.
During Comic-Con this weekend past, the Russos hosted a panel of their own to answer a couple of questions from fans about their Marvel work, but also to tease what they have planned for the future. And the little will be starting off small as the Russos' next project will be Cherry, an R-rated drama starring none other than Spider-Man himself, Tom Holland.
It's set in Clevland, Ohio where we grew up. This is a story about the opioid crisis told in a very fascinating way.
The brothers also revealed that they are "huge fans" of Holland after directing him in Captain America: Civil War, Avengers: Infinity War and Avengers: Endgame, and hope to work with him "on all our projects moving forward." They're already producing cop thriller 21 Bridges starring Chadwick Boseman so clearly they enjoy working with the Marvel alumni.
Now, gritty contemporary filmmaking was not what turned the Russos into superstars and the pair definitely won't just be keeping things small-scale. They've got their previously announced Magic the Gathering animated series that they're producing for Netflix, plus a feature film reboot of The Thomas Crown Affair starring Michael B. Jordan that we reported on last year. Those were on the list of future projects the Russos revealed to the audience during their panel but the two biggest and newest titles on there are sure to be what gets fans excited.
The Russos have revealed that they are currently developing big-budget live-action feature film adaptations of GrimJack and Battle of the Planets. While they are confirmed to be producing both films, they will possibly also be directing the latter.
For the uninitiated, GrimJack is am old-school First Comics/IDW Publishing comic book series created by John Ostrander, Timothy Truman and artist Lenin Delsol in 1983. The story is set in Cynosure, a pan-dimensional city "where both magic and technology, humans and aliens intermingle". It follows John Gaunt aka GrimJack, a sword-for-hire, ex-paramilitary, war veteran and former child gladiator. The story is one that could potentially go in several different directions and is also one that Hollywood has attempted to adapt before. Most notably, Babylon 5 creator J. Michael Straczynski planned to write a film adaptation in the mid-90s but scheduling conflicts got in the way.
As fun as GrimJack could be though, the truly big entry on the Russos' list is Battle of the Planets. That's the American adaptation the classic early 1970s anime series Science Ninja Team Gatchaman, which followed a five-person team named G-Force which was tasked with defending the Earth from attacks from the planet Spectra as well as other interstellar threats. Battle of the Planets ran for 85 episodes – taken from Gatchaman's original 100 episodes – and was notable for how it cut down on the original's violence, profanity and sexual themes to try and appeal more to American audiences.
If the Russos were to actually end up directing Battle of the Planets on top of producing it, this will truly put them back in the big-budget blockbuster mode that earned them worldwide acclaim. Thanks to their efforts with Marvel, the brothers have become two of the hottest prospects in Hollywood at the moment and their names alone will get a lot of productions greenlit. And the Russos aren't against working with Marvel again either, and responded the same way they have in the past when asked which possible movie would get them to return to the MCU.
We've mentioned how much we love Secret Wars. We would love to work with Marvel again and maybe Secret Wars makes sense.
C'mon, Marvel! Make it happen!
Last Updated: July 20, 2019