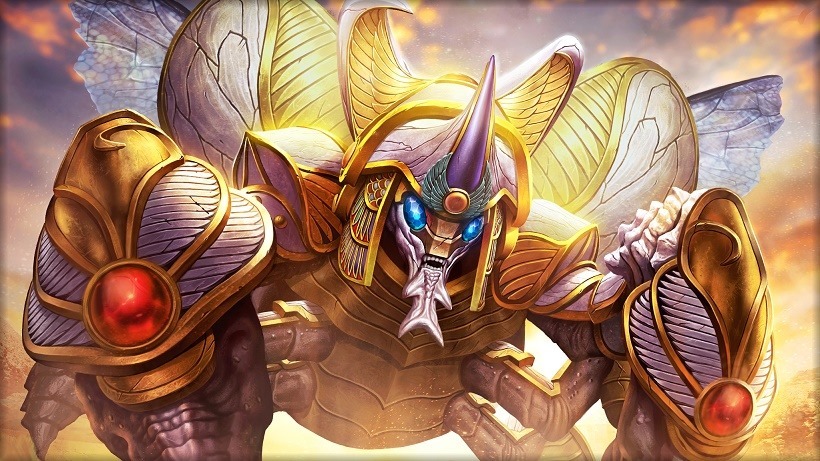 If you're a huge fan of SMITE, you're no doubt excited for season 3 to officially kick off. The large update isn't out just yet unfortunately, at least not officially. It is available on the public test servers right now however, meaning that you can get a strong taste of all the awesome new content and changes to come from today already (via Gamespot).
"Hey SMITE fans! This week we will be starting our first round of PTS testing for Season 3. The patch notes contain items available on PTS this week- there is a lot more Season 3 content planned that will be tested in the next stage. Please keep in mind that a lot of the content on PTS will be in various stages of completion. There will be temporary icons for new items, and new features that are very rough around the edges.

We encourage everyone to try the new systems and content, and send feedback through our forums or through surveys we will be running each week. Thanks, and we hope you enjoy!"
So what's new in Season 3? Well, everything basically. There's a new joust map for starters…
The Joust map has been completely overhauled with a new layout and art style! This map features a Chinese theme with new monsters and bosses to conquer. Joust is now a completely new experience waiting for you to discover and explore!
That's not all. There's also daily quests and a new UI. As expected, there are a bunch of balancing and fixes to both characters and items too. If you'd like to take a look at all these changes in detail, I'd recommend checking out the lengthy patch notes. Otherwise, if reading ain't your thing, you can watch this lengthy VOD instead.
Remember, Season 3 is only in a testing phase at the moment. It will only be officially released at a later stage once everything is in tiptop form.
Last Updated: January 22, 2016