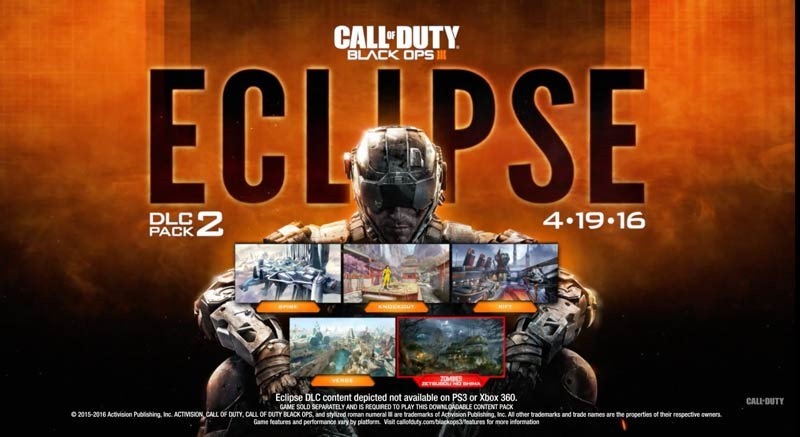 I haven't really enjoyed last year's Call of Duty as much as I'd hoped to. I almost always love the single player campaign – especially when it's Treyarch's turn at bat, but the campaign's mostly fallen flat for me this time around.
I've also not really enjoyed the multiplayer much since Modern Warfare 2, so most of my Call of Duty Time has been spent playing the Zombies mode; a bit of silly fun I can play co-operatively with my kid. It's for that reason that I'm pretty keen on the next DLC for Black Ops 3, which adds a new chapter to zombies – that's got a bit of a Japanese, or at least, Pacific theme.
Here's what it's all about:
Zetsubou No Shima: the highly-anticipated, all-new entry in the Call of Duty: Black Ops III Zombies storyline that spans the four DLC Map Packs for Black Ops III this year. The Origins characters continue on their mission to stop the zombie apocalypse not only in this universe but in all universes.

Our heroes find themselves stranded on a remote Pacific island which is home to the Division 9 facility: a secret biological research lab whose experiments with Element 115 and its effects on human, animal, and plant biology has created horrors beyond belief. Zetsubou No Shima features a foliage rich island map including new terrifying zombie enemies, a variety of innovative transport mechanics, more devastating traps and classic Zombies side quests.
As for the stuff that most Call of Duty players care about, it'll be home to four new maps, as Call of Duty DLC tends to be.
"The incredible amount of engagement and response to Black Ops III from our fans continues to inspire all of us at the studio," said Mark Lamia, Studio Head, Treyarch. "Eclipse continues to demonstrate our commitment to delivering the most exciting gameplay experiences possible with each DLC pack. We are pushing ourselves at every turn to craft new and unique ways to play."
Multiplayer Maps:
Spire: Spire takes Multiplayer combat to a futuristic sub-orbital airport terminal set high in the clouds. Multiple levels and open areas promote intense, mid-range combat around a clean, high-tech civilian environment. Watch your step, because one wrong move could send you plummeting back through the stratosphere.
Rift: Head to the core of a harsh futuristic military complex, set high above an active caldera. Rift funnels and forces tight, intense engagements, where the only way through is forward. Utilize the unique core movement opportunities to outsmart and outplay enemies as you traverse the suspended rail system.
Knockout: Housed in a traditional Shaolin Temple with a retro twist, Knockout sets the stage for a bloody Kung Fu tournament. This mid-sized map showcases a sharp contrast between the mid-range engagements of the traditional exterior architecture and the tight close-quarters of an eclectic 1970's styled interior.
Verge: In this re-imagination of the classic Call of Duty: World at War map, Banzai, Verge drops Multiplayer combat into the center of a distant post-apocalyptic future, where two warring factions are entrenched in constant battle. Take control of the key bridge, fortresses, tunnel systems and waterfalls as you engage in high-speed action through this medium-sized map.
Call of Duty: Black Ops III's second DLC, Eclipse, will be coming to PlayStation systems first (on the 19th of this month) thanks to Sony's new Call of Duty Co marketing. It'll hit the Xbox One and PC a month later.
Last Updated: April 1, 2016