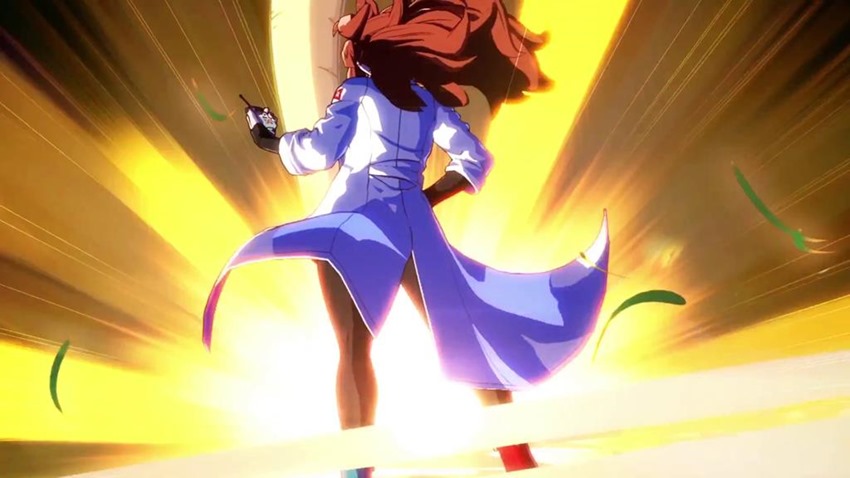 After many years of blasting Perfect Cell into quark matter, Dragon Ball is finally ready to tell new stories within its particular universe (Seven I think). While you could say that Dragon Ball XenoVerse and its sequel did just that, I'd counter that those 3D fighting games were platforms for highlight reels and remixes of familiar storylines.
With Dragon Ball FighterZ  however, Earth's mightiest fighters have a new threat on their hands. An army of clones led by the brand new character of Android 21, designed by none other than Dragon Ball creator Akira Toriyama himself. Check it out below. CAUTION: The voice-acting is in Japanese, so there's a high chance of blood gushing from your ears when certain voice pitches go over 9000 Mhz.
WHAT? NINE THOUSAND?
Here's a quick rundown in case you can't watch the trailer: Android 21 has assembled the clones, the Z Fighters have been knocked out due to reasons and you're somehow inhabiting Goku's body like a version of Being John Malkovich but instead of a beer can being chucked at your head it's a sphere of energy which can crack a planet in half. HEY GOKUVICH THINK FAST! IT'S MY HEAD GOHAN! IT'S MY HEEEEEEAAAAAAAAD. BAD ACTING OVER 9000! I WILL SEE YOU IN COURT!
Players wil soon find themselves inhabiting other bodies, building up bonds and kicking familiar asses in the Dragon Ball Z mythology. Technically, Dragon Ball FighterZ already feels utterly superb and is already in the running for what I reckon may be the best fighting game of 2018. Please ignore the Arc System Works ink on my body, I'm not bias at all.
Dragon Ball FighterZ is out on January 26, with an open beta out soon.
Last Updated: November 3, 2017