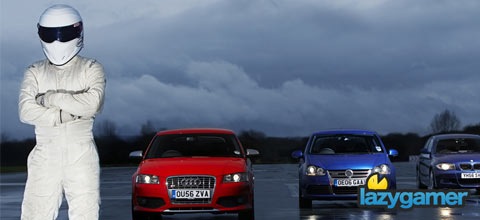 I always complain that Sony / Polyphony Digital don't release enough official footage of Gran Turismo 5, but I can happily shut my yap for today, because their new trailer is absolutely stunning.
What's even better, is that this one features Top Gear's tame racing driver. Some say… that his nipples are shaped like thumbsticks, and that if you pull down his drivers overall, a Blu-ray laser shoots out of his ass.
All we know is that he's called the Stig.
Oh, and he's in this trailer along with a lot of other sexy footage. Video after the jump.
Last Updated: July 1, 2010