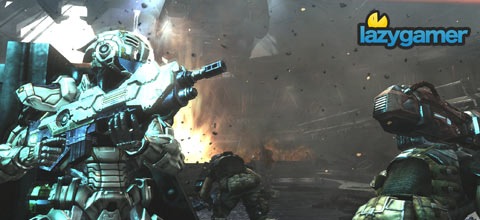 Vanquish was one of the lesser known big hitters at this year's E3 expo, sporting some crazy gun toting sci-fi action.
Vanquish is a third person cover-based shooter similar in some ways to that of Gears of War, but don't be fooled, it is in no way the same game. Crazy technology and super sci-fi tech suits boost Vanquishes combat into a very different speed of gameplay, with the main focus being on action rather than tactics.
Hit the jump for two minutes of direct feed gameplay and let us know what you think.
Last Updated: July 1, 2010