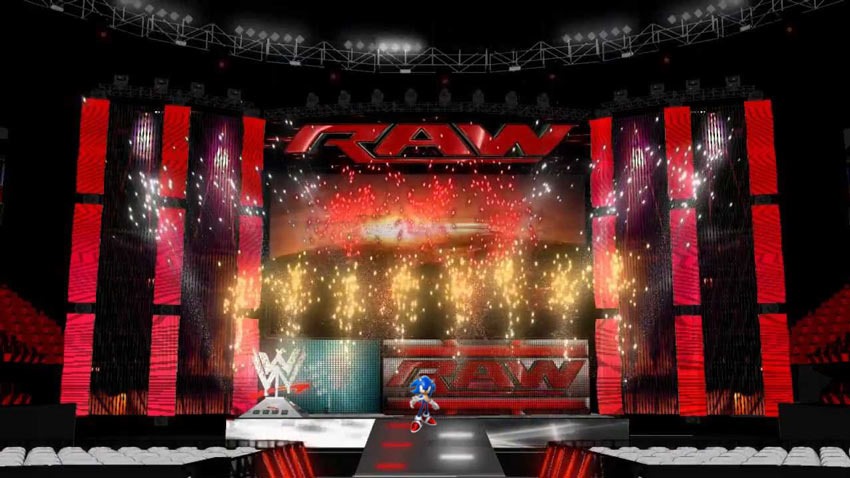 Some of the best games around today aren't on Xbox or PlayStation: They're on mobile phones. From the stupidly addictive Super Mario Run through to cult favourite Kingdom Rush (REINFOOOOOOOOOOORCE!), mobile platforms have the horses under the hood needed to display a game that doesn't look like a Junkyard Dog's breakfast.
SEGA wants to climb into that ring now, and it's banking on the popularity of WWE as it drives down the road of wrestling mania. "At SEGA, we like to find new ways to bring brands and experiences to a wide mobile gaming audience," COO of SEGA's mobile division in the West Naoki Kameda said in a press release.
This partnership with WWE presents a fresh opportunity for collaboration. Working with WWE, a monumental leader in global entertainment, along with The Tap Lab, a studio known for crafting action-packed games that are fun at their core, we're confident that WWE Tap Mania will delight WWE fans worldwide.
As you'd expect, WWE Tap Mania will be your usual free to play setup, with numerous in-app purchases available on launch. It's the past and present of the WWE, colliding at massive events such as the Royal Rumble, Summerslam and Wrestlemania. It sounds alright, but I'm not going to complain about a free game. It's either going to be decent enough to ring a few bucks out of me or enough of a distraction for a few hours at least before it starts gathering digital dust on my smartphone.
That being said, tablets and smartphones actually have some ace fighting games available. NetherRealm's Injustice mobile games aren't too bad, and WWE Immortals is a strangely addictive combination of sports entertainment and slash-fiction. Weird, I know.
Last Updated: April 7, 2017