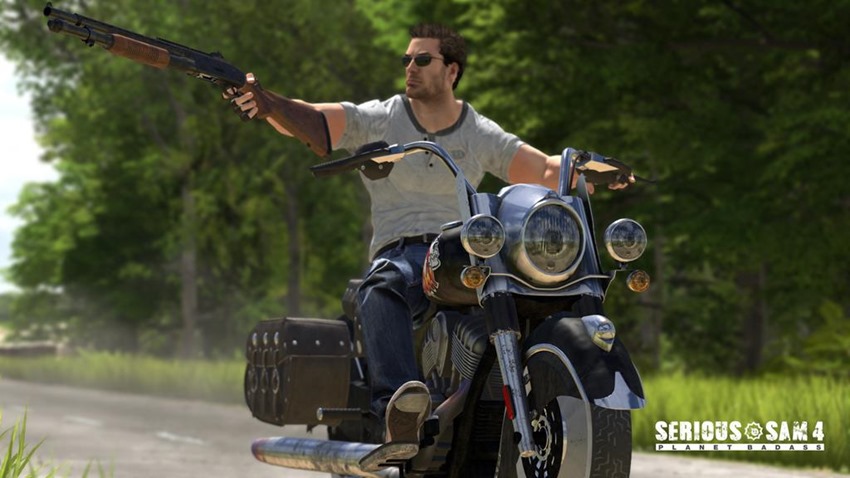 You want to hear the most terrifying sound in the world? Picture the scene: It's you, a hand cannon with unlimited ammo and you've just slaughtered your way through an army of demons and cybernetically-enhanced scorpion centaurs. Then you hear it, a barely audible sound on the horizon:
Aaaaaaaaaaaaaaaaaaaaaarrrrrrrgggggghhhhhh!
"What the hell is that?" you ask yourself. That sound starts to get louder:
Aaaaaaaaaaaaaaaaaaaaaarrrrrrrgggggghhhhhh!
Okay, you're sweating bullets now as you reload, the ominous screaming increasing in intensity:
Aaaaaaaaaaaaaaaaaaaaaarrrrrrrgggggghhhhhh!
And then you see it. Dozens upon dozens of headless dudes, coming at you with a bomb in each hand and a heart beating the craziest of Kamikaze-adrenaline through their soon to be exploded-remains. It's guys like that, that have always made me wear brown pants when playing Serious Sam. Pants that I'll have to pull out of retirement and slip into once again, because Sam is back. Here's a brief teaser for Serious Sam: Planet Badass. Why so serious?
It's not exactly new news that developer Croteam has been working on a fourth instalment in their serious series. Serious Sam 4 first popped up all the way back in 2013. If you've never played Serious Sam, then you've missed out on one of the purest shooters in video game history. Lean, mean and simple in its execution, all you had to do in Serious Sam games was grab as much ammo as possible and spend all of it on the faces of many many disposable enemies. Over on the Steam page for Serious Sam 4, the game says that it'll have the following features on launch:
Single player
Local and online co-op
Local and online multiplayer (splitscreen supported)
Cross platform multiplayer
Level editor
Kind of cathartic when you think about it. Developer Croteam will have more to show at E3, a show that is quickly becoming this year's platform to show off new Battle Royale games.
Last Updated: April 19, 2018