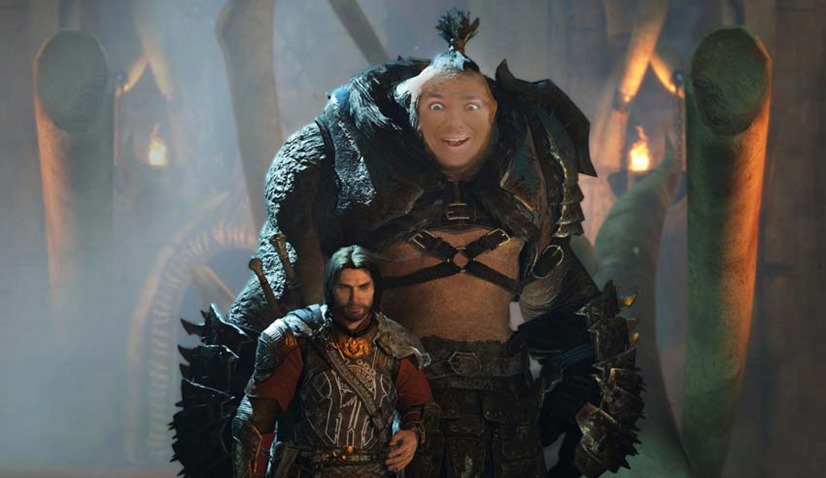 Middle Earth: Shadow of Mordor was an alright game in terms of your usual sandbox action title. Its combat was competently inspired by the Arkham series of Batman games, its cast was average in the tropes that the story required for the plot to move along and its map was a decent size that didn't feel too big or too small.
Examined on its own, Shadow of Mordor was about as average as a sandbox could be. Its saving grace was that delightful Nemesis System, a series of mechanics that allowed you to nurse a grudge with a particular set of Orcs until they ran after you with throbbing haterections. For a game that liberally borrowed many ideas from other entries in the sandbox genre, Shadow of War returned the favour by introducing one of the freshest new ideas ever seen on the screen.
While the sequel to that first game from developer Monolith may be selling itself (and controversial DLC) as a bigger and bolder version of the original, it's the Nemesis System that players will stick around for. Especially one that has been fine-tuned and tweaked to create even more personal frenemies on the battlefield. "I think what made us happiest with Shadow of Mordor, was people's reaction to the Nemesis System," VP of Creative Michael de Plater said to Game Informer.
People's desire to create their own stories, to share those stories and to explore that possibility space within the game. I think that was even better than what we were hoping for. Given how much we achieved in that first game and how much more we could potentially do.
That made us obviously triple down on the Nemesis System. The scale of it, the number of stories that you could create with it, the enemies. Developing not only the Nemesis stories from the point of view of the writing and the characters and the lines and the dialogue, but the systems? Making sure that we could have a lot more genuine diversity in challenge and variety of the different enemies themselves.

They could level up and be in different classes and have relationships with each other and actually influencing the entire world.
Hopefully said story-building will at least allow me to dig up Ratbag and fashion his skull into a grotesque puppet. I really miss the stinky backstabbing fella. Not long to go now until Shadow of War hits shelves on October 10. Now that's what I'm Tolkien about.
Last Updated: September 20, 2017