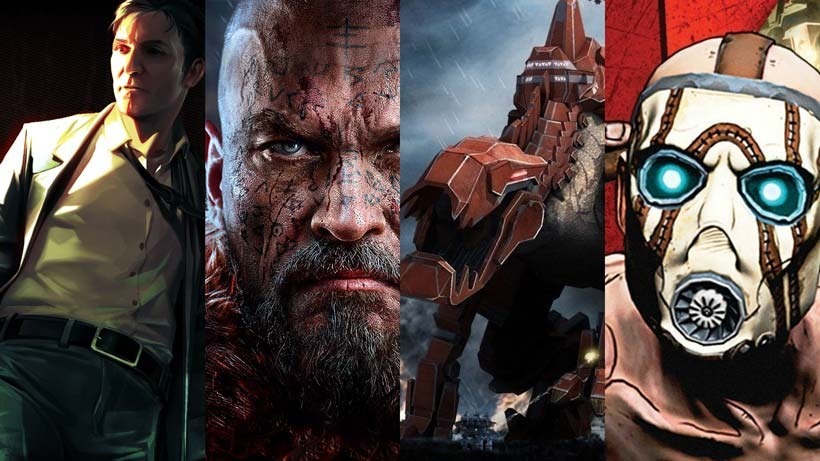 If you haven't played Sherlock Holmes: Crimes and Punishment, the latest game to feature 221B's most famous resident, then you've missed out on a pretty good adventure game. Taking its cues from the BBC drama, but remaining firmly in the Victorian era, Crimes and Punishments is the best Sherlock Holmes game developer Frogwares has delivered to date.
"With clever puzzles and a dash of modern sensibilities inspired by the BBC show, Crimes and Punishments is an easy recommendation to armchair detectives – and the first to let players really experience being Sherlock Holmes."
And next month, you can play it for free. It'll be one of the great big games you'll be getting on your Xbox One as part of the games with gold promotion. Joining it will be the Dark Souls clone that really, really tried; Lords of the Fallen. It's not a terrible game, and is worth playing – but hardly stands up to its many inspirations.
"Lords of the Fallen provides players with a solid experience and fun combat system, but it never provides enough reason to care about anything else. It's a shame as the game does have a lot of potential. With a little more polish and tweaks done to the story and balance, Lords of the Fallen could be a great title. Right now though, it isn't."
But what, I hear you say, shall we get to play on our Xbox 360's (or on our Xbox Ones through backwards compatibility)? You get two games – one of which started off a franchise that's become one of our favourites.
But first, you'll be getting the pretty decent strategy game Supreme Commander 2, while the other is the very first Borderlands.
To sum (via Xbox PR email :
Sherlock Holmes: Crimes and Punishment (R249.00 ERP): Available from March 1-31 on Xbox One
Lords of the Fallen (R674.00 ERP): Available from March 16-April 15 on Xbox One
Supreme Commander 2 (R149.00 ERP): Available from March 1-15 on Xbox 360
Borderlands (R169.00 ERP): Available from March 16-31 on Xbox 360
Last Updated: February 23, 2016