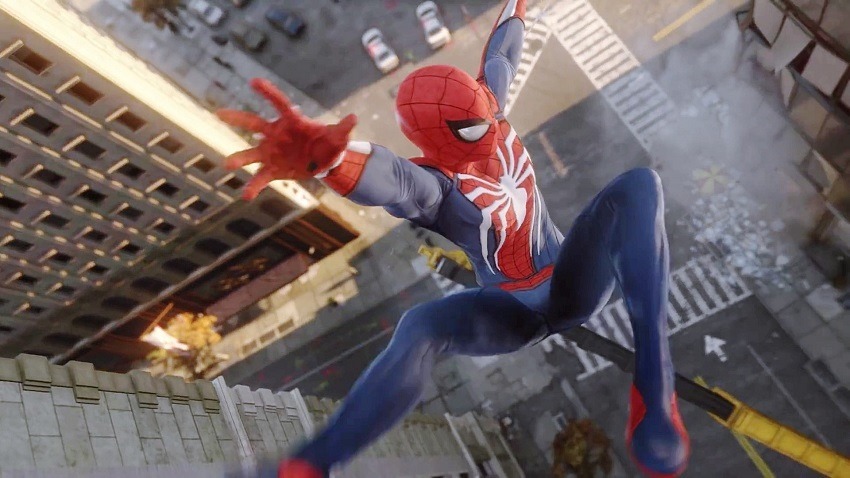 Spider-Man already seems to have his hands full in the crime-ridden city of New York. The E3 trailer showed off the evil collective of baddies, the Sinister Six, as they really put the hurt down on Peter Parker on the floating super-villain island, with another big bad teased right at the end. But it's not just the villains that are after Peter. The public seems to have had enough of his vigilantism, or at least the subset with enough money to do something about it. That's why series mercenary Silver Sable is now in New York, and she's hunting a read and blue spider.
Silver Sable is the latest antagonist to be introduced in the new narrative-focused trailer for PS4's Spider-Man, coming at you directly from San Diego Comic-Con. There's no direct gameplay to speak of, with the trailer instead focusing on core characters such as Norman Osborn, Mary-Jane Watson, Miles Morales and Peter himself. Peter is done waiting to fix things, and seems to be taking the fight to his foes in an attempt to win back favour in the city he calls home. There's loads of high flying acrobatics and exposition, so chew it all up below.
Along with the reveal of the trailer (and one obnoxiously red PS4 Pro Bundle), Insomniac Games also revealed the third and final Spidey Suit pre-order bonus that joins the likes of the Punk Spider and Infinity War's Iron Spider suits. The Velocity Suit will likely do what the name implies, perhaps imbuing Peter with greater swinging and movement speed given that each suit has a direct effect on gameplay itself. It looks like a half-step between a more modern suit and something you'd see in the 2099 universe, but also just slightly too similar to the already glowing Iron Spider. I was expecting something different, but I'm sure Insomniac Games has a bunch more suits ready and waiting in the wings in-game for when it launches
The third and final pre-order bonus suit is the Velocity Suit! Designed by acclaimed comic book and film costume designer Adi Granov for #SpiderManPS4. pic.twitter.com/PoZUS2gfZ0

— Insomniac Games (@insomniacgames) July 19, 2018
Spider-Man on PS4 is launching is just over a month, and the September 7th release date really can't get here any sooner.
Last Updated: July 20, 2018