By Chris 'Sargon' House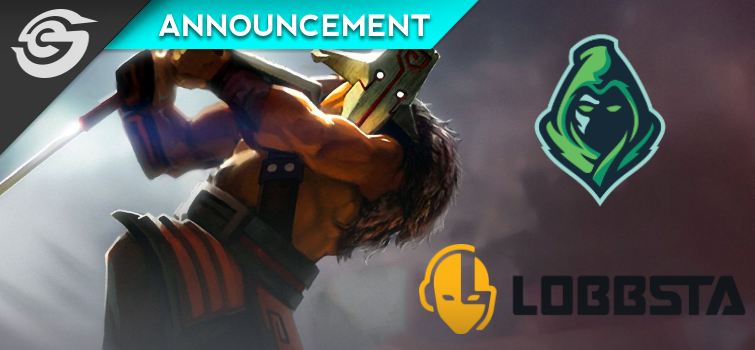 The South African Dota 2 scene is experiencing another roster shuffle post-Comic Con Africa. This time, teams have their eyes on WESG, with a spot to China up for grabs. Major names in the local scene are rumoured to be moving between organisations, and a few MGOs at this point don't even have Dota 2 teams. There is ample room for up and coming players to make their names in the scene, and even get picked up by larger teams. Enter a new initiative by Sinister5 through Lobbsta; The Empower Cup.
The Empower Cup
This is a new grassroots level cup where non-Masters players can form teams and compete against each other. The kick? Masters players are prohibited from playing, and can only coach. What does this mean? Every competing team must have a Masters player as their coach. The prize pool of R20,000 is also only payable to the coaches, and not the teams.
The initiative is a drive to get newer players into the scene, and get teams and players coached by some of the best players in South Africa. It's a really great opportunity to show off your skills to the best players in the country, learn, and help develop the local scene. It's win-win, really.
How do you get involved? Essentially, coaches who are interested in this cup should form a team on the Lobbsta platform and then begin recruiting players. This can be done via social media, South Africa pubs, or by using filters on the Lobbsta market to find players. You can find more information about The Empower Cup below.
Thoughts
I personally think this is a great initiative that will help stimulate grassroots development in the local Dota 2 ecosystem. I hope tons of the top Masters players get involved. A lot of these players have even coached teams before. Sinister5's Adastam and GG's Stickalish famously faced off in a Mettlestate show match as well. It's well within these players' skill sets, and it'd be great for non-Masters players to get involved at this level as well. It should be really fun to see what sort of teams the coaches manage to put together, as well as how much talent is discovered.
So attention Masters players, this is a great opportunity for you to make money. Go out and recruit players, and help grassroots development at the same time. Attention new or up-and-coming players, this is your chance to get coaching from the best in the country and get more involved in the esports scene. Who knows, maybe we'll find the next Castaway?
The Empower Cup information
Game: Dota2
Organizers: Sinister5
Format: TBC
Number of teams: Unlimited
Prize pool: R20,000 (1st – R10,000; 2nd – R6,000; 3rd – R4,000)
Registration closes: 25 October 2018
Tournament start date: 02 December 2018
Abstract
The Empower Cup is a grassroots level coaching cup, where pro level players coach amateur teams to victory. Teams get free coaching from top tier Masters players. Any players who have played at Masters level during 2018 are eligible to coach, but they cannot play in a team. Participating teams must consist of 6x non-Masters players (i.e. five players plus one sub).
Teams must be formed on the Lobbsta platform. The team must be named after the coach (i.e. Team Schlinks or Team acg). On the 25th of October, all eligible teams on Lobbsta will be entered into brackets. Matches must be played via the Lobbsta platform (facilitated by the bots on the platform), and dates/times will be released after registration has been completed. Coaches are allowed to draft with their team in TeamSpeak/Discord, but cannot be in the lobby or part of the live match. Coaches will be given a month to coach their teams, in order to help whip them into shape.
Support for this tournament will take place via the Sinister5 Discord, where admins will be able to provide support or answer questions. If you have any questions feel free to reach out to the Sinister5 or Lobbsta Facebook pages.
Like esports?
Check out esports central
Last Updated: October 19, 2018