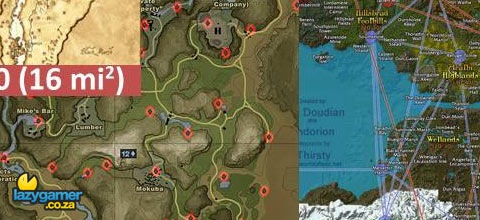 Even though large game worlds existed back in the days of Daggerfall, they have become all the rage since the introduction of the 3D Grand Theft Auto series.
Huge open worlds can now be seen spanning across many different genres in gaming , such as driving, MMO's and especially RPGs. Some guys have taken the maps from some of the large games out there and have placed side by side to scale, and it's pretty scary to see how large they have become.
Hit the jump for the full image.
Click the image to make it bigger.
Last Updated: May 10, 2010