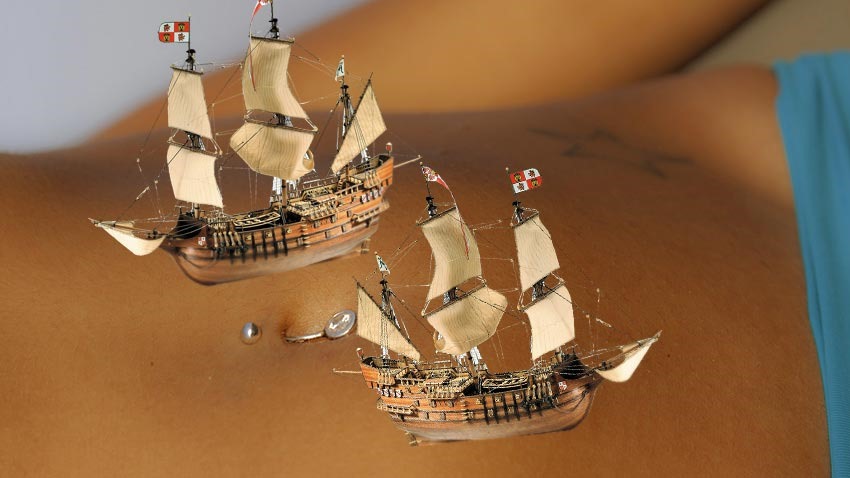 I adored Skull and Bones at E3 last week. Its oceans were beautiful, its crew the rapscallionest around and the gameplay was tight. There was a caveat to all of this however, as my gameplay session was that of a multiplayer game. Me and four other plucky journos versus the game AI and an endless supply of frigates captained by pirate-hunters who wanted to turn our scurvy teeth into a necklace.
Skull and Bones as a multiplayer game probably doesn't sound like an enticing day one buy on its own. Fortunately, it'll have a proper single-player campaign on launch according to PC Gamer. So said a Ubisoft representative to the outlet, who explained that Skull and Bones "will offer a narrative campaign which will be integrated into the game and will not be something aside of the multiplayer experience. In this campaign, players will encounter iconic characters and memorable rival pirates. We like to say that this is just the tip of the iceberg of what we have to show for Skull & Bones."
Neat. Much like everything else from Ubisoft, the French developer is leaning heavily towards making the game a social experience. Social is the new sandbox for the publisher and developer, as the recent For Honor and the upcoming Crew 2 all made heavy use of multiplayer features to bolster their gameplay further. Here's hoping that Skull and Bones doesn't bleed players like For Honor did a couple of weeks after launch.
In case you missed its reveal last week, Skull and Bones takes the naval combat of Assassin's Creed IV: Black Flag and spins it off into its own high seas adventure. Ubisoft has promised plenty more content than the mere glimpse of footage that we got to see at E3 last week, as it aye-ayes a 2018 release date.
Last Updated: June 22, 2017