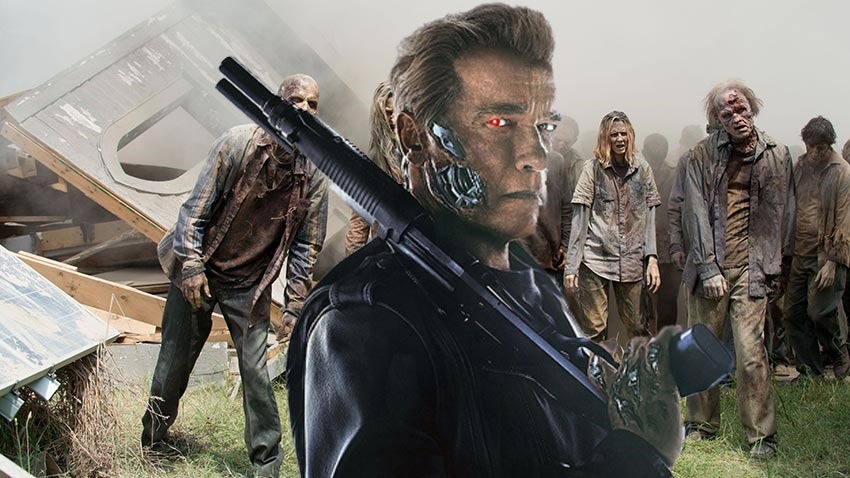 There's death, and then there is a death that is so sudden and final, that not even the most unscrupulous of local evangelical preachers with a history of fleecing their flock can overturn and crank out a resurrection. Looks like Starbreeze's work in the universe of The Walking Dead has now truly kicked the bucket, as franchise rights owners Skybound Games have decided to flex their muscle and terminate the contract between the two thanks to Overkill's The Walking Dead game being an absolute disaster.
Instead of that game being an undead shooter that would transform and evolve over the years in much the same way that the popular Payday games did, fans got a broken and fun-devoid experience instead. Reflected in its awful sales figures and massive turmoil behind the scenes at Starbreeze (being £34 million in debt and blaming your staff for shortcomings instead of taking the managers to task will do that), saw the planned Xbox One and PS4 versions of the game delayed.
Then things got…weird.
Sony began offering refunds to anyone who had a preorder locked in for Overkill's The Walking Dead, publisher 505 Games refuted any claim that the console versions had been nixed and then Skybound Games decided to put the final nail in the coffin and confirm the cancellation themselves. "As of today, we have terminated our contract with Starbreeze Studios and will discontinue all efforts on Overkill's The Walking Dead," Skybound revealed on their site.
Our creators and their stories are the core of Skybound, and since 2014 we have worked hard to expand the world of The Walking Dead into an exceptional Co-op Action FPS. We did our best to work with Starbreeze and resolve many issues that we saw with the game, but ultimately OVERKILL'S THE WALKING DEAD did not meet our standards nor is it the quality that we were promised.

We are exceedingly sorry to our fans and share their disappointment in the game. We remain dedicated to providing our fans with the most premium quality content we can offer, and will continue to look for alternative video game options for the IP.
As for PC players who purchased the game and its deluxe version, it's unclear how this news will affect them as Skybound has yet to offer any comment on that side of the market. Overkill's The Walking Dead may go down as one of the worst games of this generation, a disaster on multiple levels that combined shockingly terrible design with even crappier gameplay that just didn't make any sense.
Maybe this is one project, that should have stayed six feet under where it belongs.
Last Updated: February 28, 2019