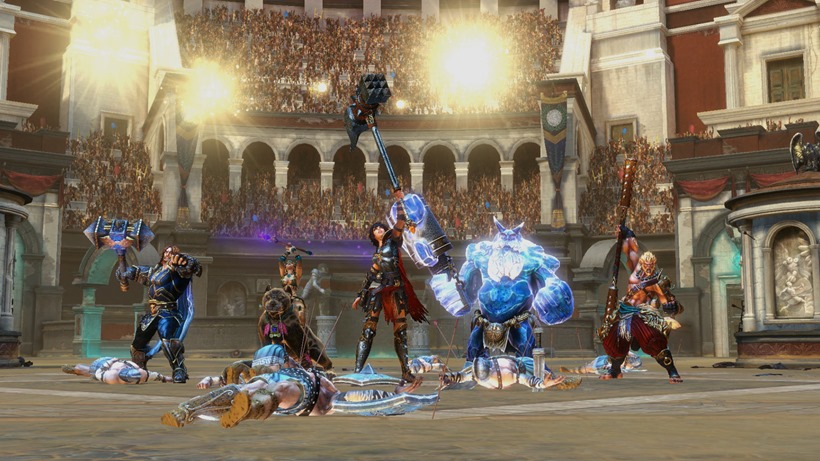 I'm genuinely an easy-going, simple guy, but if it's one thing I'm pedantic about, it's that any PC game I own should be available only through my Steam library (Blizzard games are the only exception). It's nice to have everything in one place ok! It's the one reason I've always shied away from the third-person god brawler, Smite. Well, that and I genuinely don't have the time for another MOBA, but that's not the point! What I'm trying to get at is that I may have to reconsider and get around to playing it, because Hi-Rez Studios have announced that it is now available on Steam.

SMITE has reached over 10 million players to date, and now we're making the game even more accessible by bringing it directly to Steam. That's right, as of today, SMITE is available for free in the Steam Store!
Cool… a brief media blurb telling you everything you need to know in a sentence or two. You'd think a video to announce what you read above would be a waste of time, right? Wrong! Watch this, you won't be disappointed…
I laughed, far too much perhaps, but I laughed. I genuinely appreciate video content like this!
Anyways, if you're already a dedicated Smite player, don't worry, moving over to Steam doesn't mean you lose any of your existing progress:
SMITE has seamlessly integrated its current PC experience within the Steam platform, allowing new Steam players to battle alongside existing SMITE PC players (and vice versa). In addition, existing SMITE PC users who wish to play the game on Steam can do so by simply installing SMITE from within Steam and logging into the game with their Hi-Rez account, with no account migration required.
Interested in trying the game out for yourself? It's completely free! If you want though, you can purchase the ultimate god pack too (it's 33% off at the moment), which will set you back $19.99.
It's worth it in my opinion, as it grants not only access to the existing roster, but also future characters too, forever. It will be at that price until September the 13th.
Are you going to try Smite out? I am sorely tempted myself!
Last Updated: September 9, 2015