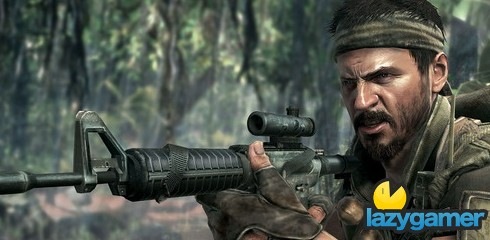 The pricing for the MW2 DLC has caused a lot of rifts in Internet land and while the DLC is still selling by the millions people are already looking out for the next best FPS thing.
And Treyarch is ready to fill that gap with it's incredibly looking Black Ops. Gamersmint has apparently gotten a hold of a subsection of the weapons we can expect to find in Black Ops and while I am not phased what you call the guns I am excited about the crossbow.
AR-15
AK-47
AUG
MP5K
RPK
SPAS-12
MAC-10
M1911
M202
Crossbow
I have a feeling they came across this list by scouring the teaser trailers and images that have been released but good on them for their investigate journalism.
You can check out some more screenscrapes through the link.
Source: Gamersmint
Last Updated: June 2, 2010