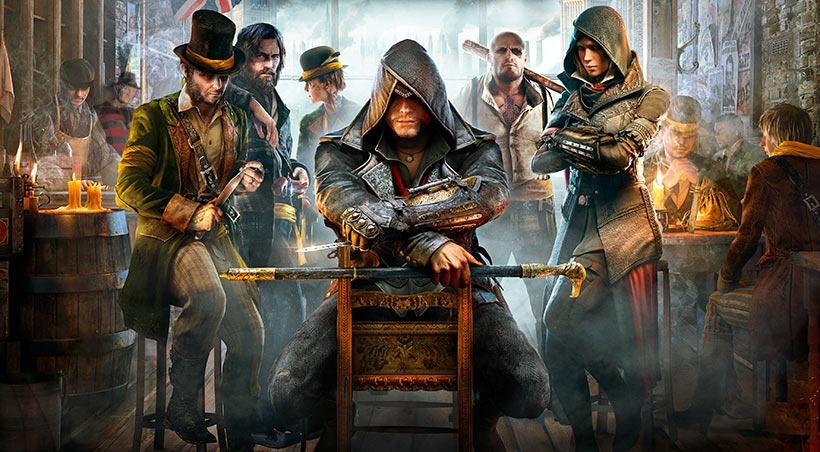 Whether you're for or against Assassin's Creed: Syndicate, one thing is for certain: Jacob Frye looks proper Bo I tell thee, wearing that top hat of his. Top hats are brilliant. They've been worn by the greatest people in life, such as Abraham Lincoln, Winston Churchill and Slash from Guns 'n Roses.
But some Assassin's Creed fans aren't happy with the idea, and even less so with the iconic eagle-hood having less of a starring role in the latest game.
That's according to a petition on Change.Org, as fans have gathered together to ask Ubisoft for a hood toggle option, which may be a cause that ranks up high with feeding starving Syrian refugees or freeing Iranian activists from prison.
"Throughout the Assassin's Creed series the beaked hoods have become something of an icon for the Assassin's, the series protagonists," the petition read.
It is a symbol that many have come to love and would hate to see restricted or taken away, however realistic it's restriction may be given the game's current time period.

It started in the end of Assassin's Creed III when the hood was no longer worn upon completion of the main story line. This caused enough commotion that a patch was created to restore the hood's use.

Then the situation continued on to Assassin's Creed IV: Black Flag, when the hood was only worn when entering restricted areas or fast traveling to a location. Assassin's Creed: Unity managed to keep the hood on at all times.

And now in Assassin's Creed: Syndicate, the main character Jacob Frye only wears a top hat when walking around normally, and must enter Stealth Mode and be in a crouching position to wear the Assassin's iconic hood.

Many support the realism factor of wearing the top hat in Syndicate's Victorian period, and allowing a toggle option would satisfy both parties who want realism and to wear the iconic Assassin hood without having to sacrifice normal walking movements by a forced crouch in Stealth Mode.
At the time that this post was written, 669 people had pledged their support for Hoodgate. If you're not playing Assassin's Creed: Syndicate, then here's the run-down: One half of the Frye siblings, Jacob pretty much goes about his business in ye olde London while wearing his spiffy top hat. It's only when he goes into stealth mode, that he'll slip his hood on.
Meanwhile, Evie pretty much goes hat and hoodless altogether throughout the game, outside of those sneaking sections. On Reddit there's also an outcry at the moment, with fans requesting, nay, demanding some sort of toggle (via MCVUK):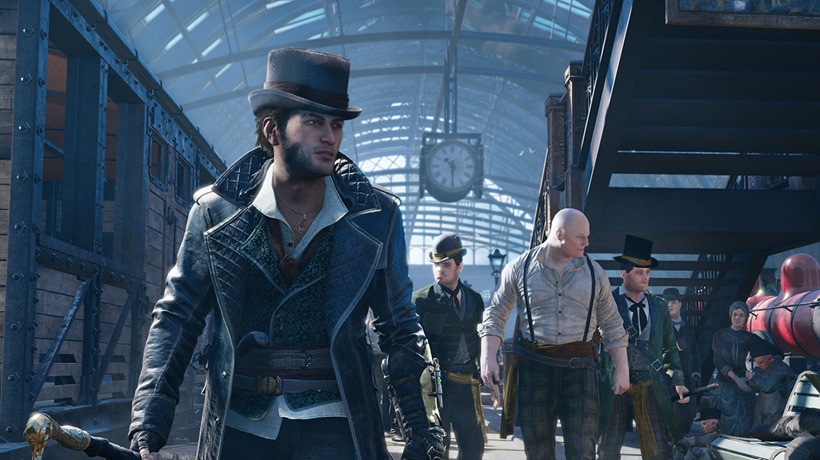 This is probably my biggest problem with this game so far it looks absolutely ridiculous to have top hat while your talking to a Templar that you just killed. I basically just stay in stealth mode and hold high profile button constantly but they need to stop messing with my damn hood it's the best part about assassin's creed series.

YES PLEASE UBISOFT HEAR THIS! IM SO DESPERATE I NEVER LEAVE STEALTH MODE

My dream is to have a special button for hood up&down. With no crouching. Just stand still and put your lovely assassin's hood the way I want!
Keep fighting the good fight, lads. We all know that you're going to be in for a real challenge when an Assassin's Creed game set in the 2000s has the controversial omission of the hood whenever you enter a UK supermarket, is announced.
Last Updated: October 30, 2015