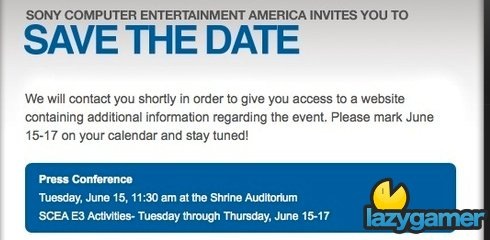 Do you want to know first hand what Sony is going to be announcing at E3 this year? Are you desperate to be the first to bathe in the glory of what's coming down the line for the PS3?
Well then make sure you mark the calendar for the 15th of June 2010 at 1:30am (11:30am LA Time) when Sony takes the stage at E3. We will be live blogging the event and answering any questions as they arrive.
But never fear, if you don't feel like being up at 1am in the morning the entire press conference will be here when you wake up.
Last Updated: April 7, 2010