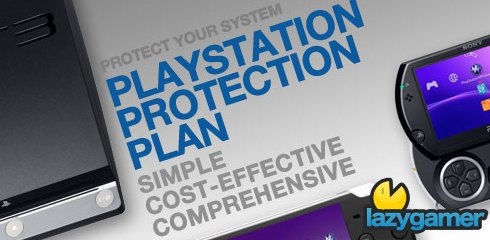 Sony has launched a new service for all PS3 or PSP owners called the Playstation Protection Plan.
For a mere $45 you can get an extra year added onto your standard PS3 warranty to protect you from standard operating failures or that dreaded YLOD.
I don't know if the warranty is being offered locally or not and to be honest I don't really care. I have always found it disgusting that manufacturers are only offering a 1 year warranty on the hardware they make and then have the gall to charge you for a repair when it's blatantly obvious that the thing broke down due to a manufacturing defect.
I personally always refuse to purchase extended warranties and then if the thing breaks I have always had it repaired for free. You see companies are not allowed to sell defective hardware and when it breaks down within a reasonable time they are legally bound to repair it anyway.
The problem comes in when deciding what a reasonable time is for electronics, I would say 3 years for any electronic device is reasonable and any manufacturing defects in this time should be catered for by the manufacturer.
Anyway my rant is now over, if you want more information on the Sony warranties head over to the source link below.
Source: Playstation
Last Updated: May 4, 2010