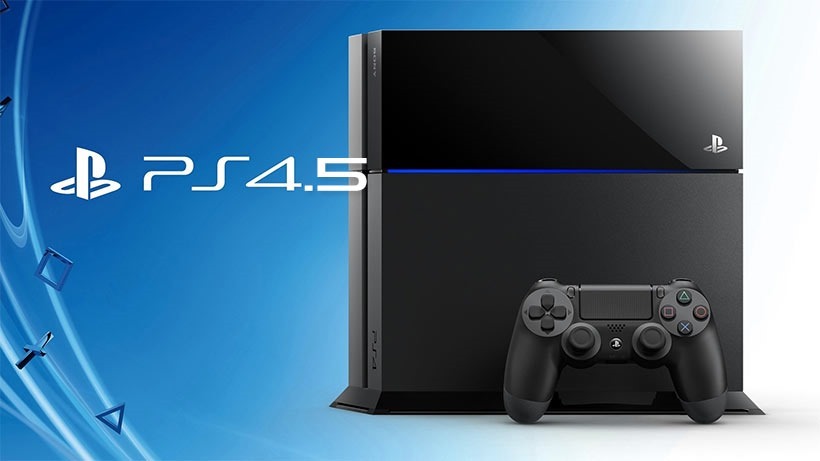 According to rumours flying out of last week's GDC, Sony is busy preparing, and briefing developers, on an upgrade to the PlayStation 4.
Dubbed the PlayStation 4.5, Kotaku says that numerous developer sources have confirmed that Sony is working on a new PlayStation 4 with increased graphical capabilities. It's unclear whether the unit is a brand new machine or if it's an external solution to increase the PlayStation's horsepower, but it's being made with 4K and VR in mind.
The site also claims that they overheard developers openly discussing the PlayStation 4.5 during the Game Developers Conference in San Francisco last week. As you may or may not know, the PlayStation 4 is already capable of displaying 4K video and images, but its games output is constrained to regular old 1080p.
If true, this new PS4 (or peripheral) would allow developers to not only increase graphical output, but also crank up the resolution.
Is it a surprising move? Not especially. Microsoft's recent comments about an upgradeable Xbox seem to indicate that the current consoles have hit peak, and Sony's VR push means they may need a more powerful machine to keep up with the likes of the Rift and Vive. It may also be why they're targeting a 4K resolution.
While I find the idea of a refreshed, new 3DS-like, PS4 plausible, the idea of a console hitting 4K while maintaining graphical bells and whistles doesn't seem all that realistic. It's especially dubious given that top-end single card GPUS on PC aren't capable of maintaining decent frame rates in modern games at those resolutions.
On top of that, there's the possibility of consumer backlash. People buy consoles expecting to not have to upgrade them, so there may be a bit of "righteous indignation" thrown Sony's way if there are upgrade plans in place.
Sony, naturally, is hesitant to comment. "We can't comment on rumors or speculation," they say.
What do you think? Would you buy an upgraded PS4?
Last Updated: March 22, 2016