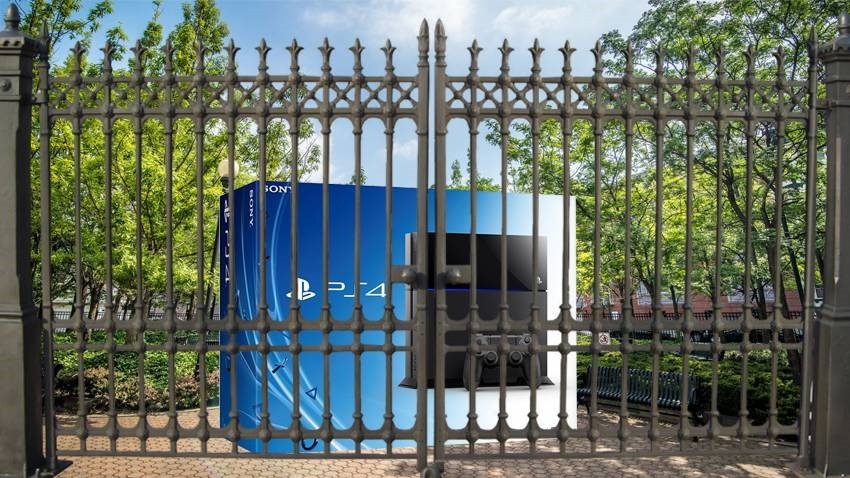 The conversation around cross-console play is one that continues, and was given a recent shot in the arm thanks to discovery that Fortnite accounts that have ever been tied to PlayStation accounts can't be used on platforms other than PC and mobile. That's right – if you've ever tied your Fortnite account to PSN, it can't be used on Switch or Xbox One. Of course Sony's not letting cross-platform play happen either.
According to one analyst, they don't need to. According to Karol Severin of MIDiA Research (via MCVUK), Sony will likely continue to keep its users locked into the PlayStation ecosystem, because it just makes better business sense. According to Severin, Sony is the current console leader. Console sales are flat right now, so Sony's best business strategy is to monetise the players it already has. By keeping its products within its own wall garden, that's the best way to do it within a business context.
This ties in quite nicely with a quote the former president of Sony Online Entertainment, John Smedley.
"When I was at Sony, the stated reason internally for this was money," Smedley said in a now-deleted tweet on Monday. "They didn't like someone buying something on an Xbox and it being used on a PlayStation."
Simple as that," Smedley added. "Dumb reason, but there it is."
Severin suggests that by adding in cross-platform play, Sony would lose its advantage. Xbox meanwhile, can only benefit from cross platform play, which is why they're pushing it so hard.
"Cross-platform gaming can improve this experience for Xbox users and help close the gap. This makes it convenient for Xbox to push the cross-platform narrative and spotlight the resilient Sony in the process, in a bid to capture some market share from disgruntled fans. However, the truth is that PS is not building a walled garden because it wants to aggravate gamers, but simply because it has incomparably less to gain from cross-platform than its main rival. In fact, it would be losing some of its competitive advantage."
While that may indeed be true right now, this could be construed as arrogance by consumers, and could end up hurting Sony in the long run. I know I'd be hesitant to use a third party account on my PlayStation, in future, out of fear that it could become locked to that console.
Severin doesn't think there'll be much blowback from consumers.
"Others will take a deep breath, weigh out the pros and cons and if they care about their game progress and player network more than playing with real-life friends (which high-spending hardcore gamers do), then the smarter choice may be to stay loyal."
Last Updated: June 21, 2018