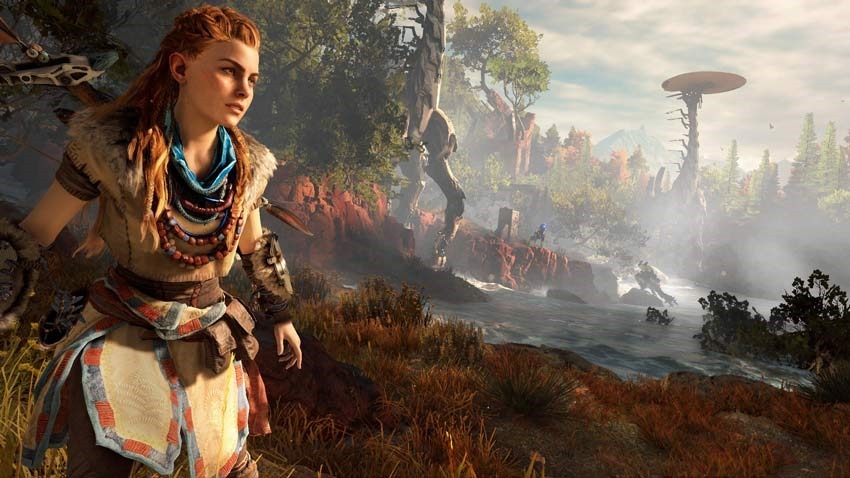 It's not easy separating yourself from a legacy of games. Take developer Guerrilla Games for instance, who spent the majority of the last three console generations cranking out Killzone games. Not that there's anything wrong with those games mind you (they're pretty damn superb actually), but the studio is clearly ready to move on from Hellghast-shooting sequels.
And Horizon: Zero Dawn may be their best shot at establishing a new identity for the studio. It's a game that is massively different when compared to Killzone: A third-person adventure game in a massive open world, unlike Killzone's more linear first-person shooter action. But like any new IP, Horizon: Zero Dawn is always at risk of losing any momentum after launch and failing to ignite a franchise for the studio to build upon.
Sony doesn't think so however. "Nothing has been announced to date but I think there's a lot of potential for this to be an exciting new franchise for us," Sony UK product manager Jon Edwards said to MCV while explaining how lead character Aloy could become a new icon for the PlayStation brand.
We'll just have to wait and see.

Guerrilla Games has talked about this in the past and they were very much focused on creating a curious and determined character that was believable in this new world–it just so happened that the character ended up being female. Aloy is spirited, adventurous, and driven to figure out the challenges that she comes across in this post-apocalyptic world inhabited by machines.

You really buy into her as a tribal hunter, and we think that the players will really enjoy playing as her
You'd be hard-pressed not to find a Sony bigwig singing praises for their next big exclusive title. That's just how business works after all. But I've got a good feeling about Horizon: Zero Dawn. It looks good, sounds good and probably tastes good which is why I'm no longer allowed inside BT Games after the store caught me chewing on a promotional poster for it.
But I guess we'll see for real when it launches at the end of the month.
Last Updated: February 15, 2017