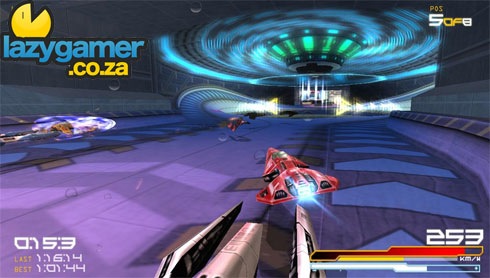 The oldest and second largest game development studio in the UK, Sony-owned Studio Liverpool is set to have its head counted reduced by half, according to develop. Studio Liverpool is best known for their formula 1 and WipEout games under the helmof Sony – including the rather excellent Wipeout HD on the PS3.
Studio Liverpool, before it's acquisition by Sony was known as Psygnosis- the company responsible for bringing you sucg games as Lemmings, Microcosm, Destruction Derby and the Discworld games. The impending axings are a result of Sony restructuring – which according to one staffer was "looking heavy" and that "around half us may be gone".
Sony's official statement on the Liverpool restructuring reads: "It has been decided that production on a number of projects within Studio Liverpool will cease immediately due to project prioritisation.  Our North West Studio Group has been and will continue to be a vital cog in the WWS family, with a history of producing genre defining games such as MotorStorm, WipEout, Formula 1 and WRC and this decision will have no impact of the role that the North West Studio Group will play in the future of all PlayStation platforms."
Sad times. It seems the critical success of WipEout HD (and subsequent add on, Fury) wasn't enough to keep the studio safe – and if this affects the future of other WipEout games, somebody's ass is gonna need a right good kicking.
Last Updated: February 2, 2010