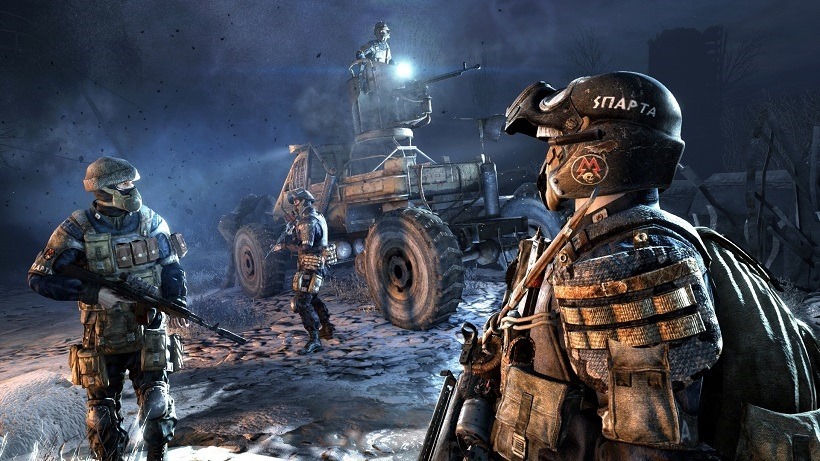 Yesterday a little glimmer of hope was ignited for fans of the Metro 2033 series of videogame adaptions. The website for the third and final book had seemingly revealed the existence of a third game prematurely, with developers 4A Games making no announcements to that effect. And there was probably a good reason for that, especially given the fact that they've now had to re-tread on a reveal they didn't even make.
Taking to the game's official Facebook page, 4A Games had clearly seen the excitement bubbling over a sequel that likely weren't ready to show yet. But instead of letting the anticipation fester, the developer decide to just ease on the brakes a little bit.
"As the exclusive rights holder to videogames set in the Metro 2033 universe, Deep Silver has ambitious plans for the hugely successful Metro series. But just to manage our fans' expectations – releasing the next Metro game in 2017 is not one of them."
That certainly doesn't mean a sequel isn't in the works, and I'd find it highly surprising if it isn't the second project they're current;y working in. It just might mean that the 2017 estimate from the novel website was a bit ambitious. or at the very least information 4A Games doesn't want people latching on to just yet. As a result, the listing on the website has also changed to something a little more vague.
"But the Metro saga doesn't end where the books leave us… An era of great discoveries lies ahead."
So will the game take place after the events of the book? I think given the attention to detail in the previous post, that's also just as likely. But for now we'll have to sit tight and wait for 4A Games to let us know in their own time.
Last Updated: November 10, 2016