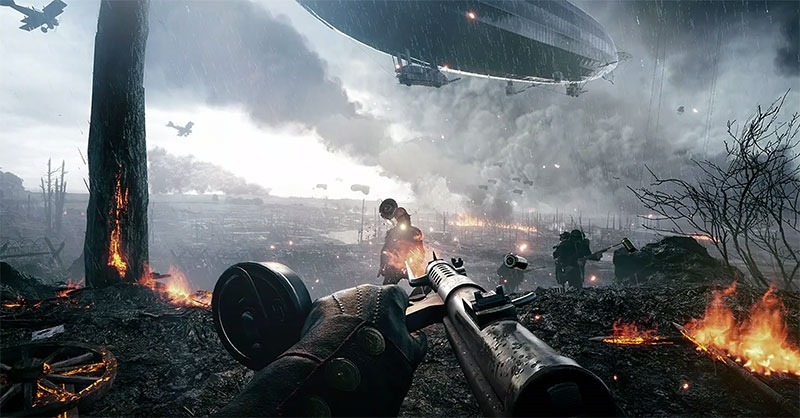 We've just received a really surprising and welcomed press release:
I am very happy to announce that we will be deploying official DICE online game servers for the following regions in early 2017:

South Africa
Middle East
Hong Kong

These are but the first steps in our ongoing effort to keep supporting Battlefield 1 and our community.

Thank you very much for your feedback, we are listening.
The information comes courtesy of Alexander "Striterax" Hassoon, server producer at DICE.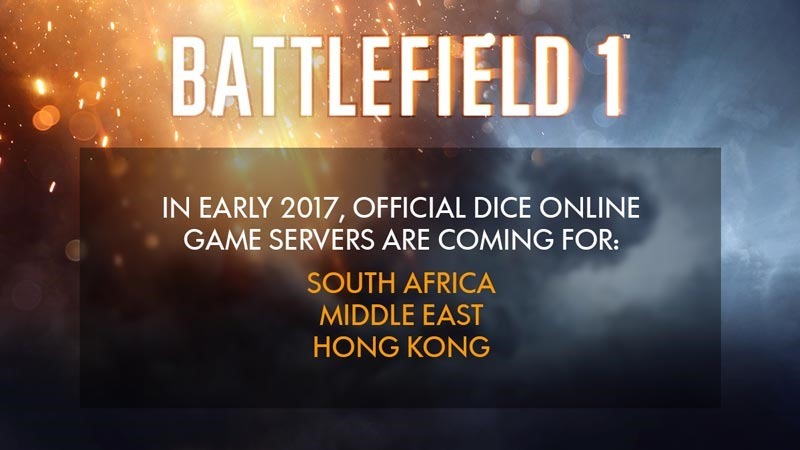 When Battlefield 1 was released, it had no local sserve support – which means that the game had sub-optimal, 200ms latency for many players. Obviously not ideal, but not a deal-breaker if you're up for a bit of casual shooting fun. Here's what we said of the lack of servers in our review:
"As a side note, I just want to mention that my entire experience with Battlefield's multiplayer took place on European servers. To be perfectly honest, the lag itself wasn't too bad, but it was hardly perfect. Battlefield 1 is still very playable however. Here's hoping though that we get some South African servers in the near future. If I'm not mistaken, EA's rental service will go up early in November."
Unfortunately, the rent-a-server options didnt really extend to us – but if there will be servers implemented here, that may change. We're still waiting to find out if these servers will be available for all players, or if they'll be restricted to PC – but we have no reason to believe they will be. [update] it's been confirmed the servers wil be for all platforms. We'll keep you updated with whatever information we receive.
Last Updated: December 1, 2016