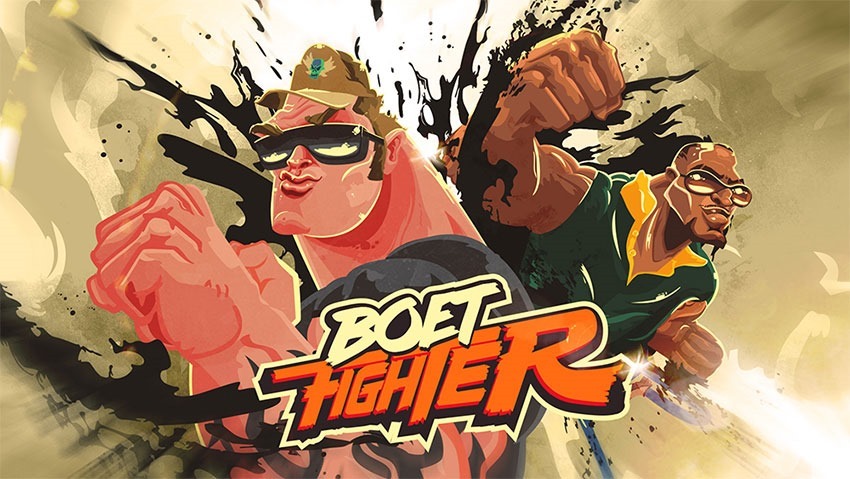 When I first saw the work done on Boet Fighter, the South-African developed beat-em-up with a bit of local flair, I had a bit of a laugh at the ridiculousness of it all, recognising the stereotypes it gleefully plays on. I desperately wanted to play it then. As time's gone on – it's been about a year since it was initially teased – I have to admit that the whole thing's becoming a bit tiresome. The marketing – with its Joburg "boet" accent text that's been repeated ad infinitum has lost its initial lustre and it's really time that the folks at Cali4Ways Games put the game out.
Annnnnnnnnd that's happening! The game is set for a release on Steam towards the end of next month. Look, as tired as I am of the schtick, lead artist Louis Du Pisani's scribbles are always fantastic, and the whole thing does still seem like a silly bit of fun. I hope that the gameplay itself holds it up to be more than just a joke game though – with a bit of introspective satire or something to keep things interesting.
To celebrate its impending release, there's a brand new trailer for the game – which may or may not have easter eggs or cameo or two.
The game's up on Steam, ready for you to wishlist if it's your sort of thing. It'll also be hitting mobile and console platforms at some point.
Last Updated: August 20, 2019