By Michael 'axtremes' Harmse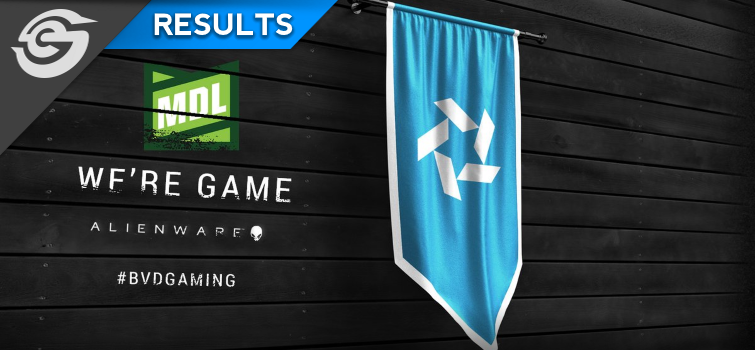 South Africa's very own Bravado Gaming are jetting back to home shores after their prolonged stay in the United States. They're taking a well-deserved few weeks off during the international player break to see their families and loved ones. More than that, it's a triumphant homecoming for the boys in blue. They return to South Africa as conquering heroes from foreign shores.
An international title
For the first time in recent memory, an international foray by a South African team actually culminated in a win. More than that, a significant championship win. A few years ago, we might have just settled for a match win or two. With them winning the ESEA Mountain Dew League, Bravado have achieved something noteworthy during their Project Destiny relocation to North America. It's an achievement that truly puts them in the spotlight in a really positive way on the international stage. As South Africans, whether we are Bravado fans or not, we need to acknowledge and celebrate their victory. Well done to Bravado Gaming!
Sweet, sweet Mountain Dew
In case you somehow don't know, the ESEA Mountain Dew League is one step down from the highest level of CS:GO competition in North America and Europe, the ESL Pro League. MDL is highly competitive and includes many skilled players, including some that have played at the Majors. It is the stepping stone for professional teams to progress to the top level. Finishing well on the leaderboard at their first attempt would have been a commendable result for Bravado Gaming. Instead, they did much, much better.
The road to the final
As mentioned last week, Bravado Gaming finished ninth in the regular season and would have been out of playoff contention had RESOLUTE not dropped out due to roster issues. This seeded Bravado eighth, which pitted them against first seed Team Dignitas. Bravado shocked the North American scene by dumping Dignitas out of the tournament in a dramatic 2 – 1 win. This, along with Swole Patrol's unexpected loss to Gorilla Gang, completely changed the complexion of the playoffs. Their Semi-final against Monstars barely slowed Bravado Gaming down as they moved past the Americans 2 – 0 to set up a final against Vision Gaming.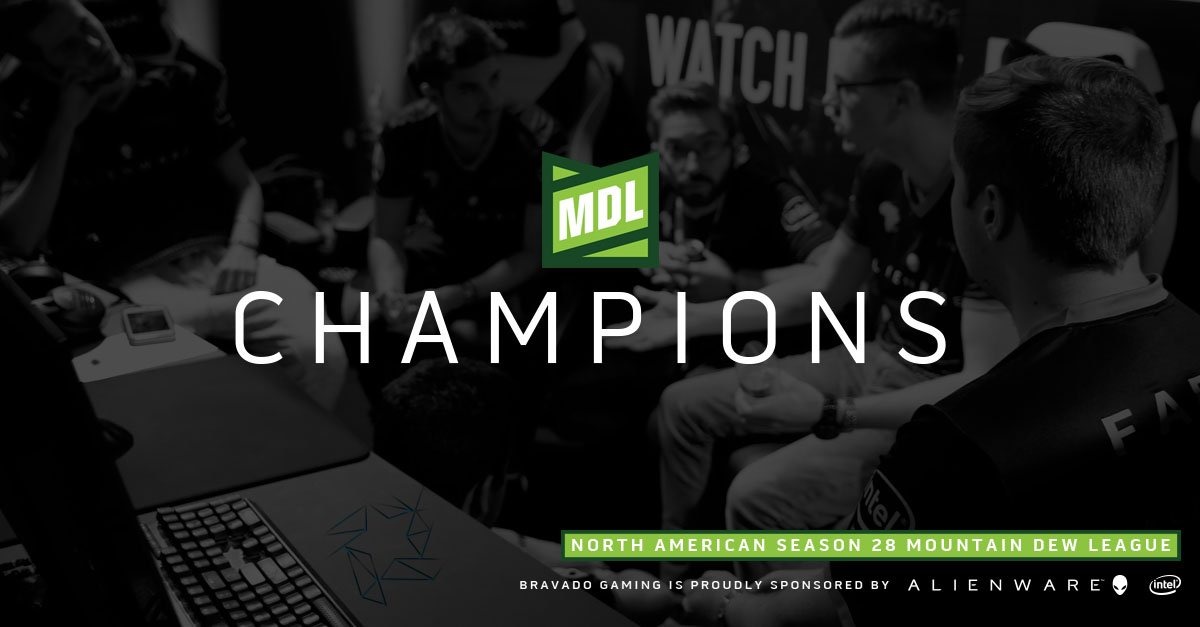 Image courtesy of Bravado Gaming.
The Grand Final
Dust II: 16 – 10
On Bravado's map pick, things got off to a good start for the South Africans. There was a late comeback in the first half for Vision as Bravado's economy took some pain at the hands of the Terrorists. The half ended 8 – 7, but moving over to the attacking side there would be very little positives for the Vision side as BVD overran the CTs. It's good to see Bravado making Dust II a strength in their map pool again. Not many teams are proficient on it at the moment, but most skilled lineups are willing to leave it in the veto, believing they can take aim duels and win. As we're seeing on the international scene, if you have a good CT side on this updated version of the map, it's very possible for it to be a strong map in your pool.
Nuke: 12 – 16
Yet another 8 – 7 score at halftime after starting on CT for Bravado. On a more heavily CT-favoured map like Nuke, they probably needed a few more rounds to be safe heading into their T side. What is encouraging to see is how much more comfortable they look on Nuke than they did in the past. It's a very seldom played map all over the world, but in South Africa particularly it's almost always a permaban in all BO3s. They have been forced to play it a number of times in important best of three series by North American opponents. It's not usually gone well. This was a much better look, even if they eventually lost.
Overpass: 16 – 5
What looked to be a rather tantalizing prospect, if indeed anything looks appealing at 05h00 after staying up to watch the game, turned out to be one-way traffic. Bravado crushed the life out of Vision on Overpass and claimed the ESEA MDL title, with a 2 – 1 series win.
Detrony and Elusive had some amazing individual moments in the series that are worth checking out on the HLTV match page. All the Bravado players had a good series, with the HLTV ratings reflecting their contributions. A highly commendable overall effort in the series.
Where to now?
As I mentioned earlier, some well-earned R&R! Sadly, this particular season of ESEA MDL (Season 28 overall of ESEA and Season 5 of MDL, specifically) doesn't offer the chance of promotion to ESL Pro League. That's a huge shame as it would have given Bravado Gaming a crack at the last-place finisher in EPL to potentially progress to the next tier. However, the positive side of it is that another season in MDL means Bravado have time to refine their game. To prove definitely that this season wasn't a fluke and that they deserve a spot in EPL. It's always tougher to stay at the top than to be in the chasing pack, so it will be a significant challenge. One I'm sure the players are relishing.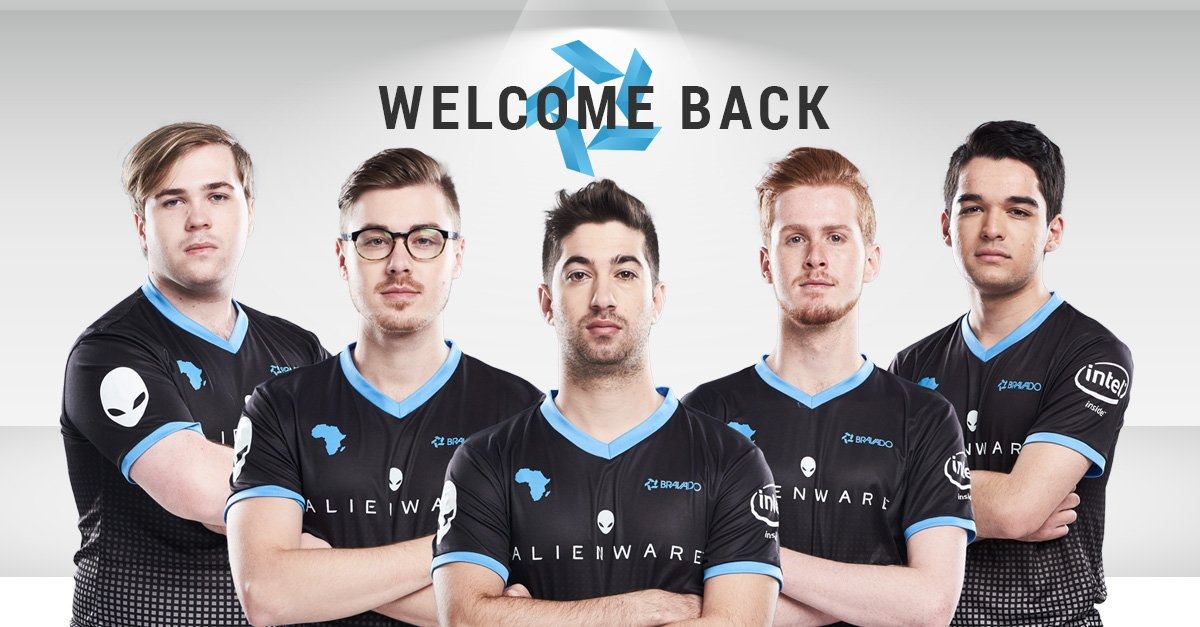 Image courtesy of Bravado Gaming.
Enjoy your break boys! The South African CS:GO scene is behind you for next season. If you'd like to meet the team and welcome them back, you can catch them tomorrow morning landing at OR Tambo, 1 August 2018. More information here.
Header image courtesy of Bravado Gaming.
Like esports?
Check out esports central
Last Updated: August 1, 2018