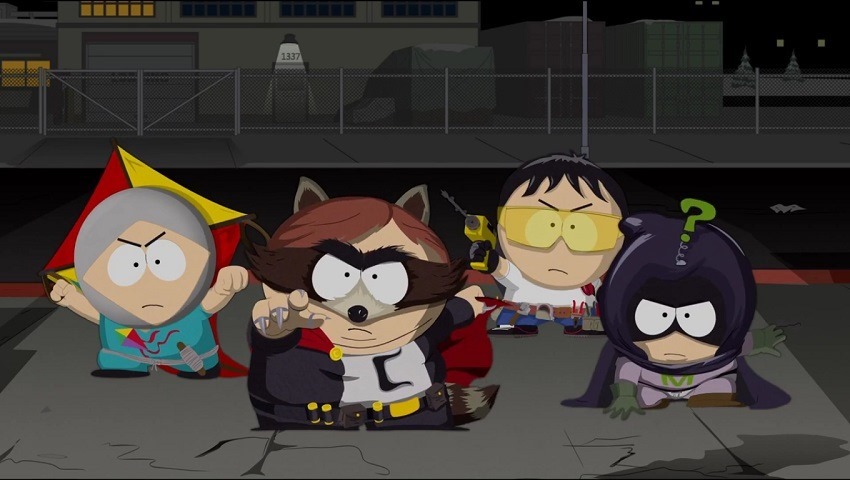 South Park has always – and more recently – been about its crass humour over social commentary. One could argue that it was always like that, but it would be dubious to suggest that the animated series was entirely devoid of at least something to say once in a while. And that is happily extending to is soon to launch videogame sequel, The Fractured But Whole. The turn-based RPG has a difficulty setting that you can use to ramp up your experience, but it's going to change your character in a very socially aware way.
The Fractured But Whole's difficulty slider is tied to the skin colour of your main character, with easy resting on the lighter side of the scale and it becoming darker as you ramp things up. Essentially, South Park wants you to associate a hard time with being a POC. The game's combat will remain the same (according to Eurogamer), but the amount of money you earn from quests and resources made available to you will be greatly reduce based on the colour of your skin.
Other characters will also treat you differently, both positively and negatively. So that's pretty on the nose social commentary right there.
Alongside this change, players will now have the option to choose between a boy or a girl as their character, which was forced to the former in the previous title. This change is enforced with a clever little ret-con, which will also allow players to choose whether they want to be cisgender or transgender. Obviously the nature of South park somewhat dictates that the jokes will certainly centre around your choice, but its a smart way to give the option nonetheless. Its execution throughout, however, might change that.
Still, it's far more interesting social commentary than I ever expected from this game, and a clever way to represent social issues through a mechanic in-game. South Park isn't the thinking, socially aware show it might always think it is, but maybe this message might ring true for some.
Last Updated: September 8, 2017