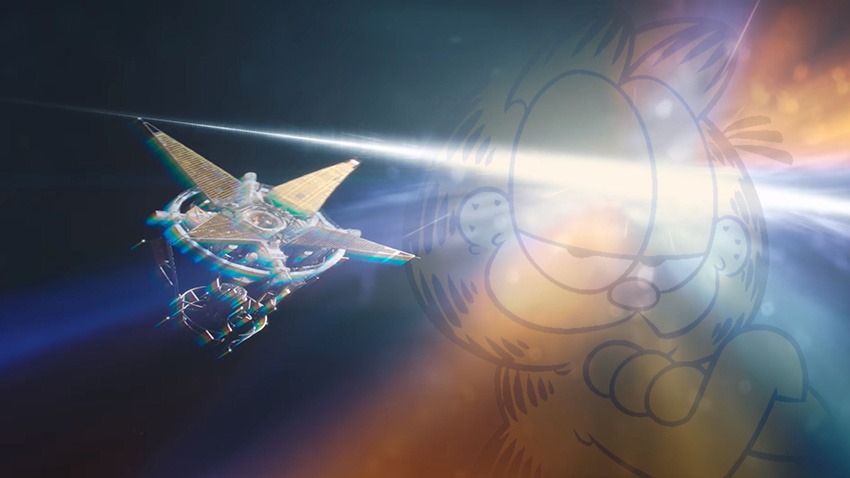 I don't think people realise just how awful space really is. A cold and dark vacuum, much like my grandmother's lack of love for me, space is the worst. If you were exposed to it your blood would boil, your lungs would explode if you held your breath and your corpse would be preserved for all eternity thanks to the lack of oxygen in space. Happy Friday.
In video games, space travel is about as dangerous as a trip to the supermarket. A short trip to Mars in a personal jet keeps you safe from harm, with nary a hazard in your way as you jet down to mysterious new planets in the cosmos. Bethesda wants to change that approach somewhat with Starfield, and remind players that space is filled with all manner of galactic danger before you even set foot on a new world.
"Traveling in space in our game, I want to say it's like flight in the '40s, like it's dangerous," Bethesda big cheese Todd Howard said at E3 Coliseum (Cheers, PC Gamer).
It's still dangerous to go and explore, even though lots of people do it.
Don't worry about space being too dangerous though, as Bethesda still wants you to have some fun on your journey. "We have to gamify it some so that it's not as punishing as actual space travel," Howard explained. Other than that, Howard stayed mum on further Starfield details, other than tidbits regarding it not being a hyper-real space sim and more focused on creating a single-player sci-fi RPG.
Starfield is Bethesda's priority for now, but it's still going to be a long long time before the game is ready for launch.
Last Updated: June 14, 2019