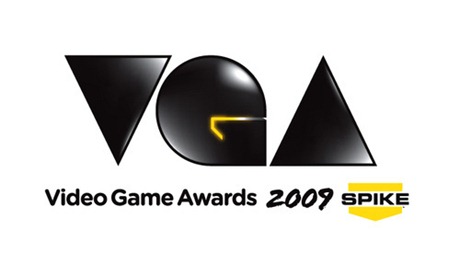 The Spike Video Game Awards were held over the weekend and one of the benefits of not having unlimited bandwidth is that I wasn't able to watch it all live because according to the rumours the actual ceremony itself wasn't very good.
But we only really care about who the winners were and what new games were announced so without further delay the winner of the Spike VGA Game of the Year was
Uncharted 2: Among Thieves
Which also won best graphics and Best PS3 Game.
I think you will have to look far and wide to find someone who isn't happy with Uncharted 2 taking GOTY.
Best Wii game went to New Super Mario Bros and Best Xbox 360 game went to Left 4 Dead 2… surprisingly beating out Halo: ODST for that prize and best PC game to Dragon Age: Origins.
The full list of winners is after the break.
GAME OF THE YEAR
    UNCHARTED 2: Among Thieves (Sony Computer Entertainment / Naughty Dog)

    STUDIO OF THE YEAR
    Rocksteady Studios

    BEST SHOOTER
    Call of Duty: Modern Warfare 2 (Activision Publishing / Infinity Ward)

    BEST RPG
    Dragon Age: Origins (Electronic Arts / BioWare)

    BEST FIGHTING GAME
    Street Fighter IV (Capcom / Capcom/Dimps)

    BEST INDIVIDUAL SPORTS GAME
    UFC 2009 Undisputed (THQ / Yuke's Media Creations)

    BEST HANDHELD GAME
    Grand Theft Auto: Chinatown Wars (Rockstar Games / Rockstar Leeds)

    BEST GRAPHICS
    UNCHARTED 2: Among Thieves (Sony Computer Entertainment / Naughty Dog)

    BEST MUSIC GAME
    The Beatles: Rock Band (MTV Games / Harmonix)

    BEST DRIVING GAME
    Forza Motorsport 3 (Microsoft Game Studios / Turn 10)

    BEST ACTION ADVENTURE GAME
    Assassin's Creed II (Ubisoft / Ubisoft Montreal)

    BEST TEAM SPORTS GAME
    NHL 10 (Electronic Arts / EA Canada)

    BEST SOUNDTRACK
    DJ Hero (Activision Publishing / FreeStyleGames)

    BEST XBOX 360 GAME
    Left 4 Dead 2 (Valve)

    BEST Wii GAME
    New Super Mario Bros. Wii (Nintendo)

    BEST PS3 GAME
    UNCHARTED 2: Among Thieves (Sony Computer Entertainment / Naughty Dog)

    BEST PC GAME
    Dragon Age: Origins (Electronic Arts / BioWare)

    BEST ORIGINAL SCORE
    Halo 3: ODST (Microsoft Game Studios / Bungie)

    BEST MULTI-PLAYER GAME
    Call of Duty: Modern Warfare 2 (Activision Publishing / Infinity Ward)

    BEST GAME BASED ON A MOVIE OR TV SHOW
    South Park Let's Go Tower Defense Play! (Microsoft / DoubleSix)

    BEST CAST
    X-Men Origins: Wolverine Uncaged Edition (Activision Publishing / Raven Software)

    BEST PERFORMANCE BY A HUMAN MALE
    Hugh Jackman as Wolverine in X-Men Origins: Wolverine Uncaged Edition (Activision Publishing)

    BEST PERFORMANCE BY A HUMAN FEMALE
    Megan Fox as Mikaela Banes (Transformers: Revenge of the Fallen / Activision Publishing)

    BEST VOICE
    Jack Black as Eddie Riggs (Brutal Legend / Electronic Arts)

    BEST DOWNLOADABLE GAME
    Shadow Complex (Microsoft Game Studios / Chair Entertainment)

    BEST COMEDY GAME
    Eat Lead: The Return of Matt Hazard (D3Publisher / Vicious Cycle)

    BEST DLC
    Grand Theft Auto IV: The Ballad of Gay Tony (Rockstar Games / Rockstar North)

    BEST INDEPENDENT GAME FUELED BY DEW
    Flower (ThatGameCompany)

    MOST ANTICIPATED GAME
    God of War III (Sony Computer Entertainment / SCE Studios Santa Monica)
Last Updated: December 14, 2009