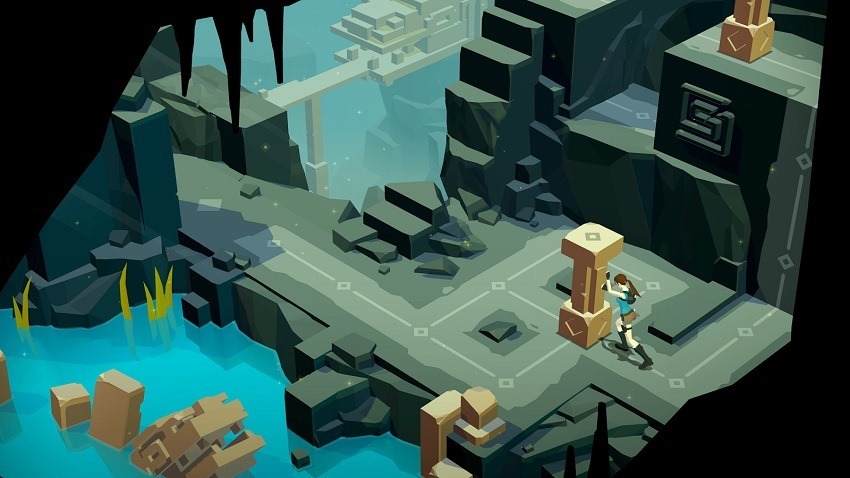 Square Enix has been publishing some gems over the past few years. Tomb Raider, Hitman and Deus Ex are just a few to name. They're also the themes of three of Square Enix Montreal's best titles, the smartphone designed GO series. Although available on way more than just mobiles, the GO series of games managed to maintain a strong sense of puzzle excellence while integrating elements from the games they inherited from. And if you're hoping for more, well I'm sorry.
Square Enix Montreal has confirmed that their GO series of games has come to a halt. The last title, Deus Ex GO, was a vastly complex iteration of the puzzle series, giving you Adam Jensen's technology to stun, hack and shoot your way through its stealth focused levels. It built on the foundations of Tomb Raider GO's interesting (and extremely challenging) movement-based tomb raiding, which itself made good on the foundations of the experimental turn-based assassinations of Hitman GO.
As expected, the GO franchise isn't leaving because of their lack of quality. Instead, Square Enix Montreal states that premium priced mobile games (premium being just the $5 asking price) are struggling to compete against the free-to-play market. Speaking to PocketGamer, Square Enix Montreal studio head Patrick Naud expressed how the studio felt this market was "diminishing", and isn't large enough for more GO titles. Well boo.
The GO series were some of my favourite puzzle games, and I still recall losing a whole flight's worth of time struggling through those hardcore puzzles near the end of Tomb Raider GO. They embodied some incredible design, and boiled down the series' mechanics in smart ways. It's not sure what Square Enix Montreal will move onto next, but I'll miss these delightful little games.
Last Updated: June 4, 2018