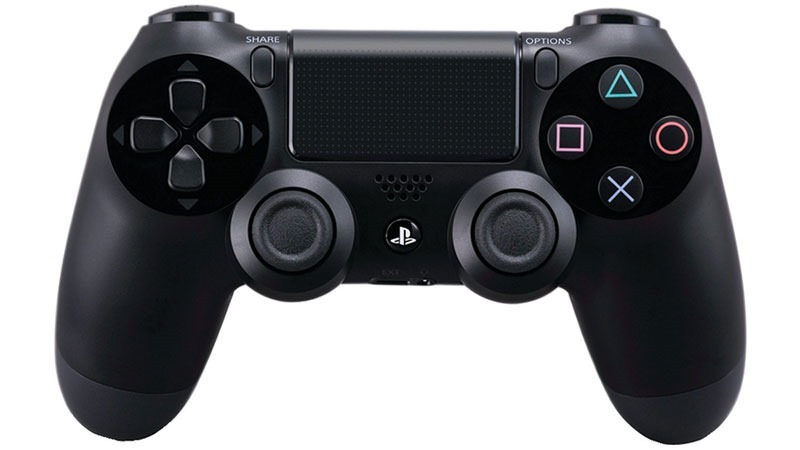 As you may or may not know, Steam is getting full, native PlayStation 4 controller support. That's great, because the little trackpad on the controller is fantastic for emulating mouse movement when you need to. Right now, that Steam Controller aside, the Xbox 360 and Xbox One controllers stand as the de facto controllers on PC in games that play better with them.
That's going to change, especially with native API support for the controller in Steam. In the new beta update, The DualShock 4 is now home to "the same sort of customization/configuration support as Steam Controllers, including native API support". It brings with it touch controls, gyro controls and more. And while Sony would really like you to buy its wireless dongle for use on your PC, it works just fine connected via a USB cable, or through native, dongle-free Bluetooth support provided your BT adapter is compatible.
It's been possible to use the DS4 on PC for ages through third-party software, but with this new beta update, that extra layer of abstraction is removed.
For easy access, here's the full changelog from Steam regarding controller support:
Added Steam Configurator support for PS4 Dual Shock Controller. Note that this is a beta release. Enable in Big Picture settings Add/Test Controller settings. When enabled, PS4 controllers will have access to the same sort of customization/configuration support as Steam Controllers, including native API support.
PS4 Controllers using this system can map the trackpad, gyro, buttons, etc. to keyboard, mouse, or x-input outputs and can make use of action sets, touch menus, radial menus, and so forth.
Added New Mode – Joystick Mouse. This is a joystick based mouse control useful for stick based controllers.
Added default PS4 templates.
Added software calibration for non-Steam controller based IMUs to counter for gyro drift.
Configuration Browser can now be toggled to show all available controller types rather than the default of the in-use controller type.
Configurations can now be marked as "Unique" to a specific controller. This configuration will only be applied to that controller for that user's account. By default, all controllers of a specific type will share a configuration unless marked as Unique.
Big Picture now supports PS4 controller glyphs when using Steam Configurator support.
Remember, you'll need to opt in to Steam's latest beta for support, which you can add in Big Picture mode.
Last Updated: November 1, 2016