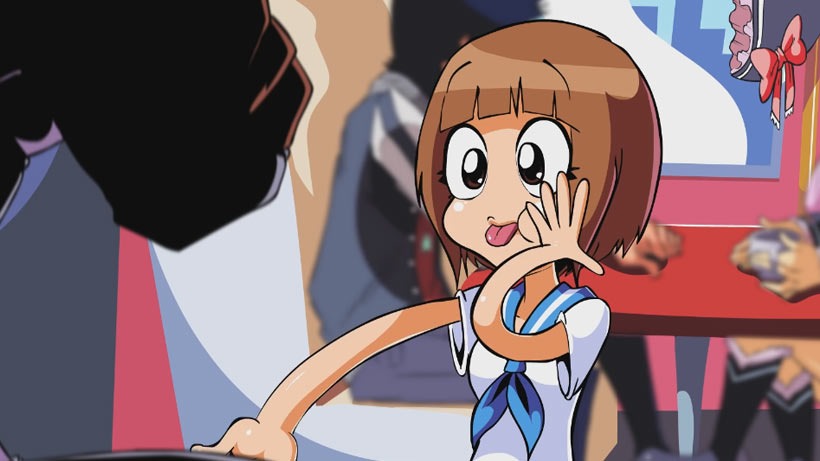 We live in a glorious age. An age of wonders, where reading a comic book isn't an automatic excuse to be punched in the face. Unless said person is reading that third volume of Ultimates that came out a few years ago. But we're not condoning such violence here. Nope. Just uh, merely hinting at it. ANYWAY, anime is a good part of the nerd equation these days. It used to be a fringe movement, reserved locally for anyone rich enough to afford the DSTV package that included the Sci-Fi channel and its weekend marathons of popular Japanese animation.
Hell, even some DVD rental shops got in on the act. I still worked the counter at one, and I'll never forget that one day I failed to convince a mom that Urotsukidoji really, really wasn't a kids film. Good times. Anyway, we've come full circle now, and anime is even bigger in an interactive form. Games based on anime sales have a dedicated following, provided that you have the bucks to acquire them.
And if you're feeling like flashing some of that payday cash on a world of humanoids with big eyes and trendy haircuts, Steam has a sale on this weekend for the interactive Japanese art form. Here's a look at just a few of the titles on sale, with hundreds more available:
Tales of Zestiria
Dragon Ball XenoVerse
RWBY: Grimm Eclipse
One Piece Pirate Warriors 3
Blazblue: Chronophantasma Extended
Naruto Shippuden: Ultimate Ninja Storm 4
Tales of Symphonia
Mega Man Legacy Collection
Saint Seiya: Soldiers' Soul
Guilty Gear Xrd SIGN
The King of Fighters XIII
Transformers: Devastation
Breath of Death VII
Cthulhu Saves the World
You can see a full list of the anime deals here, provided that you don't refer to yourself as anything "Chan" because that will trigger me to beat the fandom out of you. Unless you're Jackie Chan, because then I'm in massive trouble. The sale is live, and runs until May 2 10 AM PT. BELIEVE IT.
Last Updated: April 29, 2016